A case our Virginia Beach-based personal injury and wrongful death law firm never handled teaches a lot about how to represent victims of crashes caused by commercial truck drivers. The deadly wreck caught our attention because it happened on the Eastern Shore, and we tracked its progress because we wanted to see a positive outcome for the family who lost so much.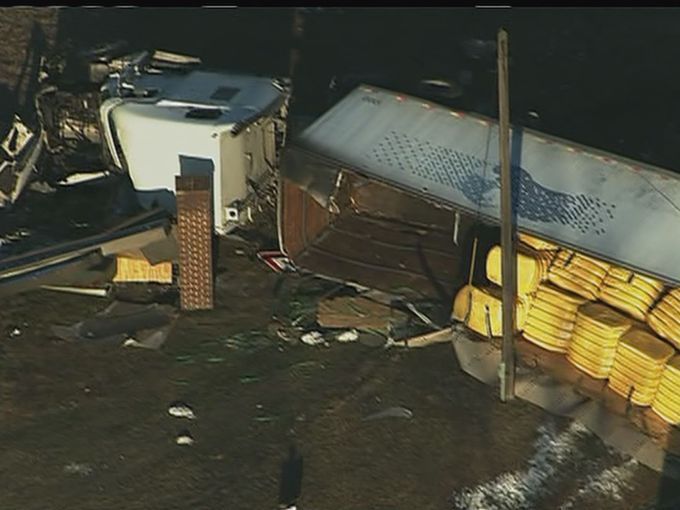 In late 2015, a tractor-trailer slammed into a car near Wye Mills in Maryland's Queen Anne's County. The collision at the intersection of Route 50 and Centreville Road left four members of a family dead. The boyfriend of one the other deceased victims also died in the crash.
More than a year later, state police filled 11 charges against the big rig operator. According to a news report, those charges included "failing to stop at a red light and operating a motor vehicle in conditions likely to cause accident/breakdown … as well as driving for too many hours without a long enough break and preparing a false record of duty status." In addition, the big rig appeared to have faulty or damaged brakes.
LEARN MORE
The lengthy investigation by law enforcement turned up evidence of a laundry list of negligent and reckless actions that set the stage for the crash that claimed so many innocent people's lives. A number of valuable lessons for handling truck accident cases emerged.
Proving Who Caused the Crash
First, waiting on the official crash report matters. This can take time, but all the evidence gathered by police can be used to substantiate personal injury or wrongful death insurance claims. The findings of law enforcement officials also go far in establishing fault even if no prosecution or conviction occurs.
In Virginia—but not Maryland—insurance claims can be denied and dismissed when even minimal evidence of contributory negligence exists. The police report often provides a good baseline of proof that one driver was mostly or entirely at fault for causing a crash. When a report does not clearly assign responsibility, the document can point toward additional investigations a personal injury or wrongful death attorney should conduct.
While reading a crash report, an attorney will look for specific acts of negligence. Prior to the Eastern Shore collision, the truck driver ignored a stop signal, violated hours of service rules and falsified the log that documents sufficient rest to reduce risks for fatigued driving. Additionally, the trucking company appears to have acted negligently in not performing adequate maintenance, not inspecting and replacing brakes, and not providing sufficient supervision to ensure the truck driver was following safety protocols.
Identifying negligence is key to proving fault. In turn, proving fault is essential for succeeding with an insurance claim.
Determining Which Insurance Policies Apply
Commercial truck drivers and the big rigs they operate carry multiple insurance policies. State and federal rules mandate this. When evidence shows that a truck crash victim has grounds for filing claims to have their medical bills paid and to receive other forms of compensation, it is the job of the victim's attorney to determine which policy or policies apply.
Directing claims to the proper insurance provider prevents problems such as exceeding the statute of limitations and unnecessarily delaying the resolution of a case. Typically, a victim will have just two years following a crash to take legal action against the at-fault truck driver or trucking company.
In most truck crash cases, the company that owned the semi or tractor-trailer and which hired the driver has liability. A legal principal known as respondeat superior comes into play. The Latin term is typically translated as "let the master respond." The concept is that an employer has a legally enforceable duty to ensure that its employee obeys laws, follows safety rules and uses proper equipment.
A trucking company might avoid liability if it can show that the at-fault truck driver was an independent contractor over whom it exercised no supervision. But even in that situation, the driver would need to carry insurance that could be accessed to settle injury or death claims.
EJL
yy
The truck driver involved in the crash that killed five Eastern Shore of Virginia residents now faces multiple traffic charges.  Those include failing to stop at a red light and operating a motor vehicle in conditions likely to cause accident/breakdown.