A study done for the Federal Motor Carrier Safety Administration (FMCSA) determined that tractor trailers that operate with electronic hours of service recorders, or EHSRs, had an almost 12% lower rate of crashes than trucks not equipped with them. The study also found that these trucks had a 5.1% lower rate  of preventable crashes.
The study was done for FMCSA by the Center for Truck and Bus Safety at the Virginia Tech Transportation Institute. It should be noted that the data in the study was skewed towards the bigger for-hire carriers, and may not represent the entire US tractor trailer population.
FMCSA also announced in a Federal Register notice May 12 that the report evaluating the safety benefits of such electronic logs had been put into the docket on a proposed rule related to EHSRs and supporting documents for hours of service compliance.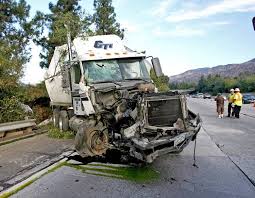 The researchers at Virginia Tech found statistically significant differences in the overall crash rate and also in preventable crashes. But the small sample size reduced the ability to determine a major difference in the categories of DOT-recordable and fatigue-related wrecks.
The study had data from 11 carriers total, which represented small, medium and large carriers. It included a total of 82,943 wrecks, 970 HOS violations and 224,000 truck years that drove more than 15 billion miles.
The authors of the report at Virginia Tech said that the results square fairly well with a 2009 study that was based on a more representative carrier group, but did not include exposure metrics, or ID trucks that actually were equipped with EHSRs.