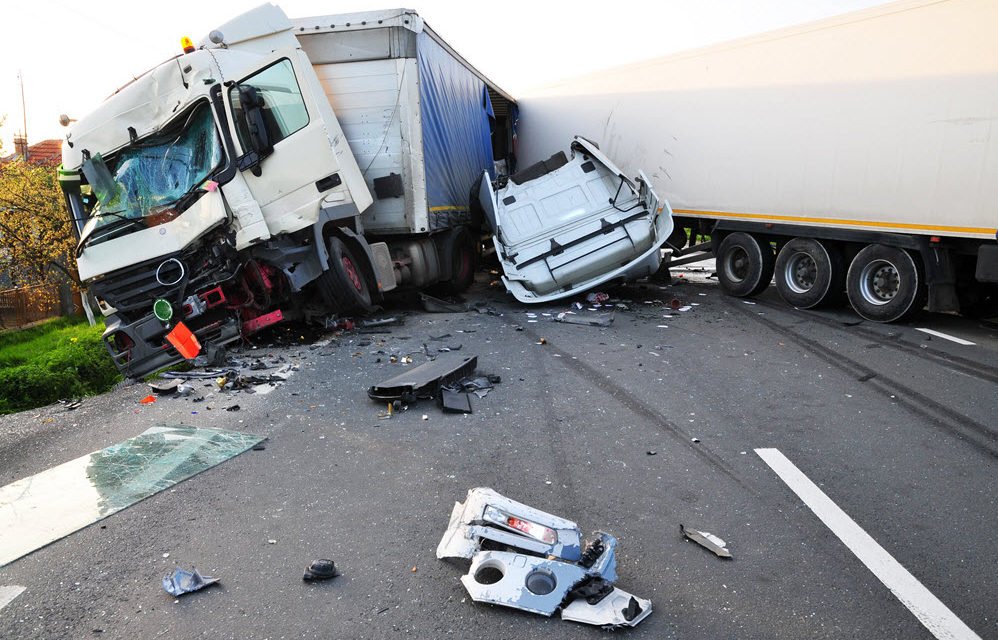 Passenger vehicles and tractor-trailers are required to share the road, even though it can be intimidating for vehicle drivers to suddenly have one of those massive vehicles barreling along in the lane next to them.
Tragically, too many of those tractor trailers are involved in truck accidents that result in fatalities. In one study conducted by the National Highway Traffic Safety Administration (NHTSA) that spanned over a 33-month period of time, there were 120,000 fatal crashes that involved at least one tractor-trailer truck. In total, there were more than 140,000 18-wheelers involved in those accidents.
LEARN MORE
Truck Accident Causes
When a vehicle is involved in a crash with a tractor-trailer, the damages are usually severe because of the size and weight of the trucks. This damage can be even more intense when the truck is transporting a full load. The majority of truck crashes fall into three types of accidents:
Driving out of the lane of travel
Loss of control
Rear-end collision
In the NHTSA study, researchers examined those crashes where the truck driver was at fault. In 38 percent of the crashes, it was a decision made by the driver that caused the crash, such as speeding, following too closely to other vehicles, or incorrectly estimating the speed of other vehicles on the road.
In 23 percent of the crashes, the truck driver was distracted or not paying attention. In 12 percent, the truck driver either fell asleep while they were driving or suffered a medical episode, such as a heart attack or seizure. And in nine percent of the accidents, it was poor performance of the truck driver that caused the crash. Examples of poor performance are overcompensation while steering or losing control of the vehicle.
The top 10 factors that contributed to the truck crashes examined in the study were:
Brake issues
Driving through a required stop such as at a traffic light or crosswalk
Driving too fast for conditions
Fatigue
Inadequate surveillance
Over-the-counter drug abuse
Prescription drug abuse
Roadway problems
Roadway unfamiliarity
Traffic congestion
Let a Virginia Personal Injury Attorney Advocate for You
Truck accident injury cases are often complex than other types of crashes because there is usually more than one at-fault party who is responsible for damages that the victim may be entitled to.
If you have been injured in any type of truck accident, contact a Virginia truck accident attorney to discuss what legal recourse you may have. Truck accident cases can be complex and it is not uncommon for there to be multiple at-fault parties who are responsible for the payment of financial damages you may be entitled to for your injuries.
Our personal injury firm has successfully represented many injured victims and their families and we are happy to meet with you and offer legal guidance on what the best options may be for your circumstances.