Distracted driving is receiving national attention due to studies conducted by the Virginia Tech Transportation Institute and other respected institutions highlighting the dangers of texting while driving. This is a prevalent form of distracted driving and the studies show it's just as dangerous as drunk driving.
Our law firm has been on the cutting edge of this issue and we've written a special report entitled "Eyes on the Road: Common Factors Leading to Distracted Driving." Check it out yourself for FREE.
It appears a federal ban on texting while driving is on the horizon.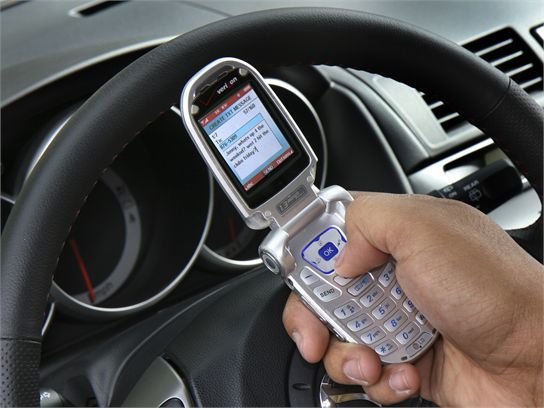 Senator Chuck Schumer (D-NY) introduced a bill in July that would reduce federal highway funding if a state does not institute bans on texting while driving. The bill has been held up in the Senate Committee on Environment and Public Works but could gain legislative steam with all the attention this issue is receiving, according to CNN.
"We'll work with the industry on this, but the idea you can have these kinds of on-board devices – computers or whatever – it's a distraction," said Transportation Secretary Ray LaHood. "We know it is, and we are going to find a way to eliminate that," according to the Dallas Morning News.
 Recently, North Carolina (NC) passed a law banning texting while driving. As of December 1, 2009, it will be unlawful for any person in North Carolina to text and drive. Any person caught in violation of this law will face a fine of $100. The law is not limited to texting; it also extends to other cell phone functions such as e-mail, games, or internet usage while driving. Exceptions are made for emergency situations. Specifically, working police officers, firefighters, and ambulance drivers are excluded.
Even if states continue to enact laws, the fervor surrounding this issue could lead to some form of federal restriction, whether it is Sen. Schumer's bill or another piece of legislation.
 "Texting while driving — if we don't address it now, it's going to become a huge issue," said Dave Teater, a member of the National Safety Council.
About the Editors: Shapiro & Appleton is a law firm which focuses on injury and accident law. Our primary office in based in Virginia Beach, Virginia (VA) and we have another office in Elizabeth City, North Carolina (NC). Our attorneys have handled thousands of automobile negligence cases involving cars, trucks, trains, and motorcycles. We would love to send you one of our FREE reports about car accident cases, including our special report on distracted driving or our Best Guide to Car Accident Injuries in North Carolina. We are ready to talk to you by phone right now to discuss your car insurance claim, so call us toll free at (833) 997-1774. Our injury attorneys also host an extensive injury law video library on Youtube . In addition, our lawyers proudly edit the Northeast North Carolina Injuryboard as a pro bono public information service.
 PA