The Federal Motor Carrier Safety Administration (FMCSA) announced this week that it is reviewing new exemptions for more than 30 truck drivers from federal vision requirements. Most of these truckers can see well in one eye, but are either partially or totally blind in the other eye. This reduces their line of sight behind the wheel.
Despite the physical limitations, federal regulators think that these drivers can safely drive tractor trailers. Most of these drivers have had their condition for many years and are used to driving with the disability.
According to the FMCSA, these drivers are not able to meet the vision requirement for one of their eyes for various reasons. Exemptions will allow these drivers to operate commercial motor vehicles on American highways without meeting the prescribed vision requirement in one of their eyes.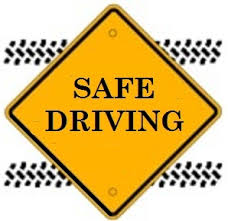 Since last month, the FMCSA has green lighted commercial drivers licenses for over 100 truckers who are at least partially blind in one eye.
Earlier in September, the FMCSA exempted another 50 drivers with impaired visions.
If these exemptions are all approved, the truck drivers would be able to operate a tractor trailer for two years, before they must apply for another exemption.
Having decades of combined experience as Virginia truck driving accident attorneys, we know what can happen when an unsafe driver is pushed beyond his limits. Serious tragedy can result. In one case we settled, we won a $21 million settlement for a Virginia Beach family who was rear ended by a tractor trailer at a stop light. This horrible accident caused major injuries to the parents and their two daughters. Both of the girls had serious brain trauma. The truck driver claimed that he fainted just before the impact. 
Whatever the cause of this accident, truck drivers with physical impairments or extreme fatigue can be a danger to the highways. We certainly hope that the FMCSA makes certain that these truck drivers with impaired vision are truly capable of driving a tractor trailer safely. After all, an 18 wheeler is a different animal than a passenger vehicle.