If you are injured due to the negligence of another person or company, it is important that you know your rights and how to defend them. Virginia personal injury cases can be extremely complicated and involve several different parties. 
What are some common mistakes people make with their own personal injury claims?
To avoid jeopardizing your personal injury case, call the Virginia Beach personal injury attorneys at Shapiro, Washburn & Sharp to schedule a free consultation and find out what legal actions are best for your situation. In the meantime, you should try to avoid:
Posting About Your Accident on Social Media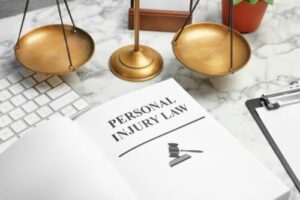 You should never, ever discuss your accident or your injuries on any social media platform. We understand that you want to vent and share your experience with others, but what you say could come back to haunt you if you aren't careful.
If you are considering tweeting about your personal injury accident or sharing pictures of your totaled car on Instagram, do not do so without first consulting with an experienced Virginia personal injury attorney. Whatever you say in your post can be used against you in court, and it could even cost you money if the other party thinks that your post was libelous or defamatory in some way. 
Failing to Collect Evidence
After being injured in a premises liability incident or a car accident, it is vital that you collect as much evidence, both photographic and physical, as you possibly can. Talk to anyone that might have witnessed the accident and see if they are willing to give a statement about how the accident happened or if they saw anything questionable, such as someone fleeing the scene before the police arrived. 
In addition to speaking with witnesses, you could also:
Take photos of the crash scene and any visible injuries

Request a copy of your medical records starting from the day your injury occurred 

Obtain notes and records from any therapists, physicians, or other healthcare professionals who treated your injuries

Get a copy of your

Virginia police accident report

 

Keep any bills or receipts associated with injuries and other damages
Not Following Your Doctor's Care Plan
While you are recovering from your injury, you will most likely have regularly scheduled doctor's appointments. These appointments are important because your doctor can help you avoid mistakes that can weaken or even endanger your case.
For example, if you were admitted to the hospital in order to have a serious infection treated and your doctor says you must follow up with him within three days after your discharge so he can follow up with the hospital and update your records, you absolutely must do so. If you don't, the defense could claim that there was never any infection. You made the whole thing up and, therefore, are not entitled to compensation.
Not Seeking Medical Care Immediately
Once you are involved in an accident, it is essential to get prompt medical attention, even if you feel fine. If you decline treatment at the scene and refuse to seek it independently, and then find out later that you were injured, the other party's insurance carrier will attempt to use this against you while defending their client's liability. They will claim that if the accident really caused you such serious injuries, you would have seen a doctor right away. 
Not Hiring a Virginia Personal Injury Lawyer Fast Enough
A lot of accident victims wait much too long before they even think about hiring a lawyer. This often results in issues with eyewitness statements and other evidence. If at all possible, you should hire a Virginia personal injury lawyer as soon as you can, so they can start collecting supporting evidence as quickly as possible.
An attorney can also help you determine what forms of financial compensation are available in your case, as well as walk you through the legal requirements for filing. 
We Have Decades of Experience in Handling Virginia Personal Injury Cases
A reputable Virginia personal injury law firm will be able to assist you in recovering compensation for your injuries and damages. Your attorney will file a lawsuit in accordance with all applicable deadlines, negotiate with the insurance carrier on your behalf, and represent you in court if needed. 
The Virginia Beach personal injury law firm of Shapiro, Washburn & Sharp has more than 40 years of experience helping victims collect the compensation they deserve after an injury. If you or a member of your family were injured due to negligence, give us a call at (833) 997-1774 and schedule your free consultation right away. 
Related Content