Johnson & Johnson (J&J), one major manufacturer of Fentanyl and Duragesic pain patches, made bold proclamations regarding the effectiveness and ease in which you can take these prescription patches, but they failed to mention the high risk of accidental overdose deaths.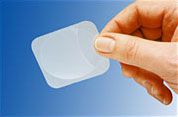 The most well-known J&J advertisements boasted, "Duragesic stops the pain, not the patient" and "Life uninterrupted."  Let's be clear, these ads are false. Duragesic/Fentanyl is 100 times stronger than morphine. The notion that you can slap on one of these patches and just go about your day is misleading. In fact, subsidiary companies were heavily fined by a West Virginia (WV) court due to these types of ads.
The same dubious practices have been used by other drug manufacturers. For example, Bayer was fined millions of dollars because they produced exaggerated ads for Yaz and Yasmin birth control pills. Bayer proclaimed these pills were not only for birth control, but also helped with acne and premenstrual syndrome.
These inaccurate advertisements need to stop. They help create large demand, but this inevitably falls apart when people start to die or suffer serious injury from the prescription drug, just like with Fentanyl/Duragesic and Yaz/Yasmin.
Hundreds of people have died or been severely injured by Fentanyl/Duragesic and a myriad of wrongful death lawsuits have been filed against J&J and other companies selling similar drugs. The same problems arose with Yaz/Yasmin. With regard to fentanyl/duragesic pain patches, innocent victims are prescribed the pain patches for pain, but have suffered sudden accidental overdose deaths when the patches either leak or because a second patch is placed on the arm when the patient thought the first patch was completely harmless.  However, the medication is absorbed over a defined period of time, and applying two patches can mistakenly cause accidental death.  The sheer power of fentanyl is too powerful and too subject to overdose in the hands of patients, rather than in a controlled surgical environment.
 As an injury lawyer who represents people seriously hurt or who have lost loved ones to Fentanyl/Duragesic and other dangerous drugs, I believe there needs to be stricter regulations on what drug manufacturers can claim in their advertisements. Too many people are dying or being seriously hurt needlessly as a result.
Please see these prior articles we have authored relating to the dangerous drug fentanyl or accidental overdose deaths associated with fentanyl/duragesic pain patches:    
About the Editors: Shapiro & Appleton& Duffan is a law firm which focuses on injury and accident law and we have experience handling dangerous drugs and prescription drug errors. Check out our dangerous drug information page to learn more about side effects and recalls. Our primary office in based in Virginia Beach, Virginia (VA) and we have another office in Elizabeth City, North Carolina (NC). Our lawyers hold licenses in NC, SC, WV, KY and DC. We are ready to talk to you by phone right now—we provide free initial confidential injury case consultations, so call us toll free at (833) 997-1774. Our injury attorneys also host an extensive injury law video library on Youtube . Furthermore, our lawyers proudly edit the Virginia Beach Injuryboard and Norfolk Injuryboard as a pro bono public information service.
PA