A 53-year-old man was enjoying an evening motorcycle ride when he suddenly lost control of his bike and crashed. The accident occurred on South Quay Road near Blackwater Bridge in Suffolk, Virginia (VA), according to The Virginian-Pilot.
My condolences go out to the friends and family of the motorcyclist. It's always so tragic to hear about these types of accidents.
In 2006, nearly 5,000 motorcyclists died in accidents which is five percent higher than 2005, according to The National Highway Traffic Safety Administration. Unfortunately, Virginia (VA) is on track to set a record for motorcycle deaths in 2009. The Hampton Roads area has seen more than double than number of motorcycle accidents in Norfolk, Virginia Beach, Chesapeake, Newport News, etc. than in all of 2008.
There have been four instances where the police investigated multiple motorcycle fatalities within a single week.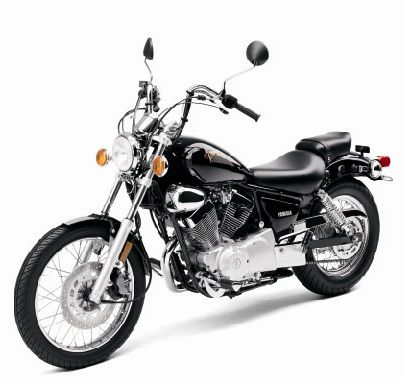 Here are some important safety tips you need to remember when riding a motorcycle. It's not the same as driving a car or any other type of transport vehicle.
Below are five steps that motorcycle riders can take to improve their odds on the road:
Get training. There are a variety of motorcycle safety courses available in Virginia, including the state-run Rider Training Program.  A course will provide essential information on how to properly operate a motorcycle and ensure you can avoid terrible accidents. Also be sure to talk to your insurance company and find out if they'll give you a discount for taking a training course.
Follow the speed limit. One of the best pieces of advice that motorcycle riders can take is to slow down. I know it's tempting to get out on the road, feel the wind at your back and ignore the speed limit, but that's a path to destruction. Remember, the number of fatalities on motorcycles due to speeding is roughly twice that for passenger vehicles, so this is a major issue.
Wear a helmet and other safety gear. A motorcycle helmet is vital. Every year, hundreds of riders are killed in motorcycle accidents who probably would have survived if they'd been wearing a helmet. Also remember a helmet can help prevent a traumatic brain injury or other severe head injury. Other safety clothing like gloves, boots, long pants, long-sleeved jackets, and eye and face protection is recommended.
As an injury lawyer who works for a firm that's represented people seriously injured in motorcycle accidents, I understand the terrible consequences of not adhering to the guidelines above. Never forget what can happen when you ignore the rules of the road.
About the Editors: Shapiro & Appleton& Duffan personal injury law firm is based in Virginia (VA), near the NE North Carolina (NC) border and handles car, truck, railroad, and medical negligence cases and more. Our injury attorneys host an extensive injury law video library on Youtube . In addition, our lawyers proudly edit the Virginia Beach Injuryboard, Norfolk Injuryboard, and Northeast North Carolina Injuryboard as a pro bono public information service. Lawyers licensed in: VA, NC, SC, WV, DC, KY.
PA