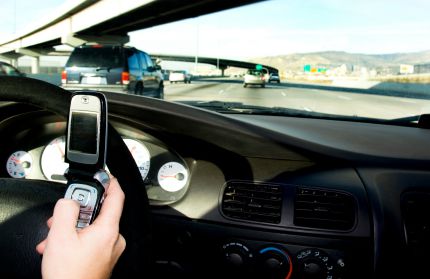 Randall Hellwig, a motorcyclist from Sioux Falls, was badly injured after a semitrailer rear ended him. The truck driver was encouraged to use a hand-held communication device by his trucking company – the Virginia (VA) based Old Dominion Freight Line, according to the Argus Leader.
The police report states Jeff Peterson, the truck driver, perused his "hand-held message device" before the accident, which occurred on Interstate 229.
This accident occurred as the national spotlight fell upon distracted driving. Our law firm has written extensively about Transportation Secretary Ray LaHood's comments on texting while driving. The risk associated with texting and using your cell phone while driving is extremely high and just not worth it.
To learn more about distracted driving check out our FREE report on the primary factors leading to distracted driving written by experienced lawyers.  
 Representatives of Old Dominion Freight Line argue that Jeff did not fully "utilize" the hand-held device, but rather was glancing at it. This type of argument leads to very interesting legal questions such as – What constitutes a glance? When is a hand-held device fully "utilized"? Does any device which requires the driver take their eyes off the road lead to distracted driving? These questions will need to be answered in a court of law.
About the Editors: Shapiro & Appleton& Duffan is a law firm which focuses on injury and accident law and our attorneys have handled thousands of car and truck accident cases. Check out our case results to see for yourself. In addition, check out our FREE special reports on distracted driving and The Best Guide to Car Accident injuries in Virginia. Our primary office in based in Virginia Beach, Virginia (VA) although our lawyers hold licenses in NC, SC, WV, KY and DC. We are ready to talk to you by phone right now-we provide free initial confidential injury case consultations, so call us toll free at (833) 997-1774. Our injury attorneys also host an extensive injury law video library on Youtube . Furthermore, our lawyers proudly edit the Virginia Beach Injuryboard and Norfolk Injuryboard as a pro bono public information service.
PA