Every year, there are more than 78,000 car accidents which are caused by flat or blown out tires. More than 400 people are killed and another 10,000 are seriously injured. And although there are occasional announcements of tire recalls, there are no federal regulations for the actual sales of tires.
The National Highway Traffic Safety Administration (NHTSA) warns that tires that are older than six years old can be dangerous because of the risk of tread separation. This happens when the tire tread begins to pull away from the casing. This can be extremely dangerous and cause the driver to lose control of the car, which can result in a deadly crash. The NHTSA recommends that even if tires older than six years look as if they are still in good condition, vehicle owners should replace them because of how dangerous it can be not to.
LEARN MORE
Most of us assume that when we are purchasing new tires for our cars and trucks, the tires on the shelves are new. But because there are no federal regulations overseeing tire dealers, many of those tires are several years old  – and sometimes older. A recent undercover investigation by a California news station found tire after tire at different dealers whose ages had far exceeded the NHTSA recommendation. Investigations in other states by news reporters have uncovered the same results.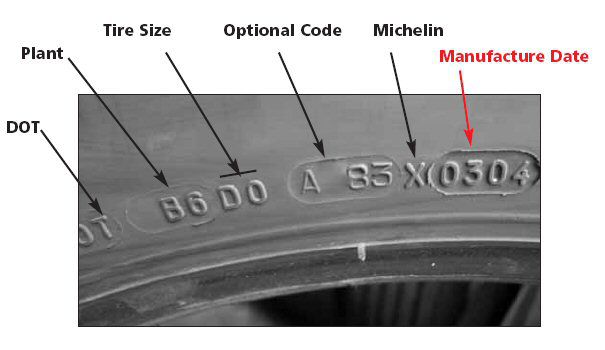 Consumers who shop for used tires should also be aware of the dangers of driving with tires that are old. One way to determine the age of a tire is by the tire identification number which is found on the tire's whitewall. Tires which were manufactured after 2006 have their identification numbers located facing out on the sidewall. To determine what year your tire was made, look at the last four digits. The first two digits are the week the tire was made; the last two are the year. 
If you have lost a loved one in a car crash caused by a blow out or other mechanical failure, contact a North Carolina wrongful death attorney to find out what legal recourse you may have.