A community college in northern Texas is grieving this week after four players on its women's softball team died when a tractor trailer crossed the median on I-35 and slammed into their team bus.
The wreck happened near Davis, Oklahoma late in the evening of Sept. 26, and the driver's side of the North Central Texas College bus was crushed, as they were returning from a scrimmage with another college in Oklahoma.
In addition to the four deaths, two other members of the team are still in the hospital, and one is in critical condition. Three of the players died at the scene and a fourth died at a local hospital, according to Oklahoma State Highway Patrol.
It was not obvious why the tractor trailer crossed the median of the interstate into the southbound lanes. Police continue to investigate the incident as if it were a homicide. However, no charges are pending against the truck driver at this time.
The police state that the truck kept going but went off the side of the highway after the crash. They added that the State Highway Patrol's investigation would take at least a month and the drivers of both vehicles would be subjected to toxicology tests.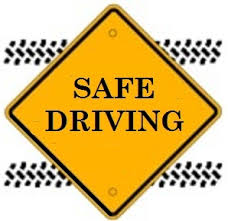 As truck accident attorneys in Virginia, we are highly experienced in dealing with the tragic results of careless and/or unsafe tractor trailer drivers. In a recent case where we won our client a $3.5 million settlement, a tractor trailer rear ended a partially disabled vehicle that was moving slowly on I-64. We determined that the truck driver had violated several safety rules in the VA CDL manual. He also did not properly control his diabetes and did not follow doctor's orders to take his medication.
It is imperative that truck drivers follow all safety rules, stay in good health, and do not driver more hours than allowed by law. The safety of the public demands it.