Ray LaHood, the Transportation Secretary didn't mince words when describing distracted driving. "To put it plainly, distracted driving is a menace to society. Distracted driving is an epidemic and it seems to be getting worse every year."
Bold words, and an accurate description of the situation.
The Transportation Department reported that close to 6,000 people were killed and over 500,000 were injured in vehicle crashes connected to driver distraction last year. Distracted driving accounted for 16 percent of all car accidents.
The administration focused on using your cell phone and/or texting as the primary culprits leading to distracted driving. This is probably due to a recent study conducted by the Virginia Tech Transportation Institute which revealed texting while driving increased the risk of an accident 23.2 times higher than non-distracted driving.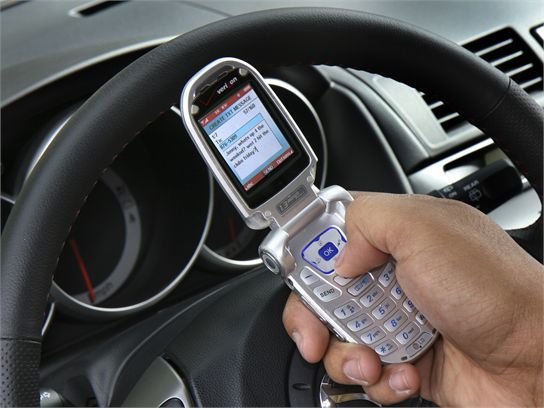 Cell phone use and texting are not the only causes of distracted driving. In fact, there are a myriad of factors which can distract a driver. You can learn about these common factors in our FREE e-book, written by injury lawyers who have over 100 years of combined legal experience and have handled multiple car accident cases.
Even with the plethora of potential distractions, it appears cell phone use will garner the spotlight as the key distraction which must be remedied. States across the country, including North Carolina, have instituted laws levying fines if caught using your cell phone while driving. However, these are not very strict laws and police must pull a driver over for another offense (such as speeding) before they can assess a fine for using a cell phone while driving. I believe strengthening these new laws is necessary if we're to seriously address this issue.
About the Editors: Shapiro & Appleton is a law firm which focuses on injury and accident law. Our primary office in based in Virginia Beach, Virginia (VA) and we have another office in Elizabeth City, North Carolina (NC). Our attorneys have handled thousands of automobile negligence cases involving cars, trucks, trains, and motorcycles. We would love to send you one of our FREE reports about car accident cases, including our special report on distracted driving or our Best Guide to Car Accident Injuries in North Carolina. We are ready to talk to you by phone right now to discuss your car insurance claim, so call us toll free at (833) 997-1774. Our injury attorneys host an extensive injury law video library on Youtube . In addition, our lawyers proudly edit the Northeast North Carolina Injuryboard as a pro bono public information service.
PA