What happened:
The U.S. Consumer Product Safety Commission (CPSC) has announced that Toys R Us is recalling its Imaginarium Activity Walker due to a defective design that may cause a choking hazard .
In the announcement issued by the CPSC, consumers are warned that the small bolt and spacer that attaches each front wheel to the  walker can detach, posing a choking hazard to young children.
According to the Toys R Us website, the Imaginarium Activity Walker is recommended for children 12 months to 3 years of age. The toy has a round wooden push handle on the top of a curved triangle-shaped wooden walker base with four wheels. There is a multi-colored metal xylophone with two triangle mallets, one multi-colored abacus and one scratch noise maker on the front of the walker. The recalled walkers have model number "Toys 'R' Us 5F5E972" printed on the bottom of the activity walkers. Barcode number "3700217300319" is printed on the bottom of the activity walker box.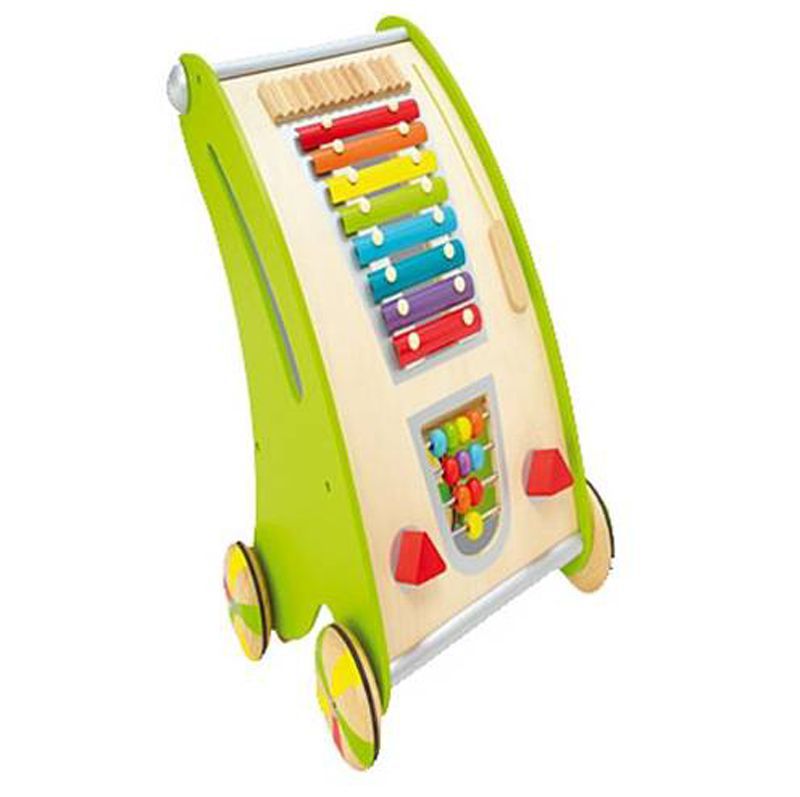 Photo of the Toys R Us Imaginarium Activity Walker that is being recalled.
The Virginia Injury Lawyer Perspective:   
The CPSC reports that Toys R Us has received five consumer complaints of the wheels coming off. They have issued a warning that consumers should stop using the walker immediately and return to a Toys R Us store for a refund.
Thankfully, there have been no reported injuries caused by the walker's defect yet.  Our personal injury law firm has reported on too many other recalls where children have sustained serious injuries caused by defective products.
If your child has been injured because of a defective toy or product, you should consult with a Virginia personal injury attorney.   Our firm has diligently represented clients who have been injured by dangerous products to ensure they received the compensation they were entitled to for their pain and loss.
Helpful Info:
If your child has been injured by a dangerous or defective product, you may be able to hold the company that manufactured and marketed the device accountable by filing claims for compensation for medical costs, lost wages and pain and suffering. Read this article to begin learning about your legal rights and options when a faulty product leads to injuries.
Have Questions?
You can learn more by reading through this online library of lawyers' answers to frequently asked questions regarding recalled, poorly designed and unsafe consumer goods.