Almost one year ago, our personal injury law firm reported on a massive airbag recall which affected 3 million vehicles in the U.S., making it one of the five largest recalls in the automobile industry's history. There were multiple complaints of the airbags exploding and ejecting metal shrapnel at occupants of the vehicle. The airbags were manufactured by Takata Corpororation and affected Honda, Mazada, and Nissan vehicles.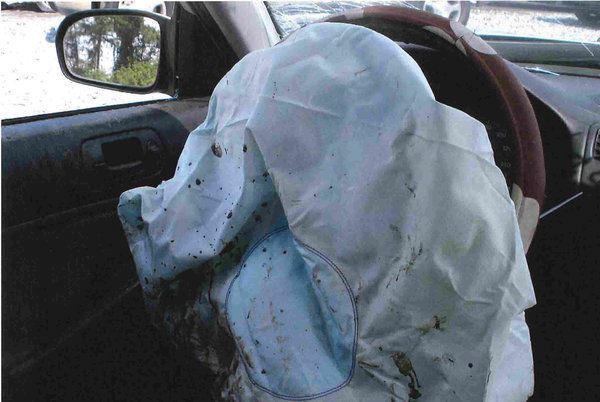 But just last week, the U.S. Department of Transportation (DOT) and the National Highway Traffic Safety Administration (NHTSA) announced that Takata will be recalling almost 34 million airbags. The company has also finally admitted that these airbags are defective – after the deaths of a half dozen people and injuries to hundreds of others. It has taken more than a year for Takata to reach this agreement with the U.S. government. Takata's recall will be the largest recall in U.S. history.
Past media reports have accused both Honda and Takata of knowing the airbags could be deadly as far back as 2004. Takata is accused of destroying evidence which proved there was a defect in the airbags, instead of notifying federal regulators, as required by law.
Honda quietly settled several lawsuits with victims in 2007; however, the company never took action to ensure there would be no other airbag victims. Instead, more deaths occurred – including a woman who bled to death in front of her three children when metal shards from one of the airbags exploded into her chest and neck.
If you or a loved one has been injured by a defective product, contact an experienced Virginia personal injury attorney to find out what legal recourse you may have for your pain and loss against the company who manufactured the dangerous product.