After 20 years as an attorney doing personal injury work, especially automobile accidents, I've heard it all. Some of the stories I've heard are downright silly. Though, I've put together the top five, lamest excuses people give for rear ending or hitting another vehicle. 
These reasons are "top" merely based on my opinion, according to my son, but they are weak:

1.I didn't see your car

2.It was raining

3.I just looked down for a second

4.I thought I had the green ligh

5.I thought I could stop in time
It never ceases to amaze me the silly basis upon which insurance companies like Geico, USAA, Allstate, Nationwide, State Farm, Progressive, and AIG will defend the indefensible case.  I had them claim it wasn't the defendant's fault for rear ending my client because it was raining and that's why their insured driver failed to press the brakes in time and stop.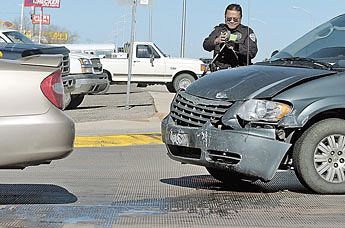 At-fault drivers often claim they had the right of way and they had the green light even when it's not true.  This puts the case into a "he said, she said" status where it's my client's word against theirs.  Often, there is not an independent witness to prove my injured client is telling the truth.  These cases often have to be tried and it takes a toll on the person who is hurt to have to go through all of this hassle in court just because defendant wants to say it wasn't their fault. 
The most ridiculous attempt at excusing bad driving conduct is when the motorist who hit your car says "I didn't see you" or "I was just looking down for a second" as if that made any difference.  Drivers have to see what there is to see on the road, keep a proper lookout, and not hit other vehicles.  If they do so, they're held responsible.
What makes me mad is when the insurance defense lawyers argue these cases on some ridiculous basis and then give up within days of trial, finally admitting liability.  Then, they get to go before the Virginia (VA) jury and act as if they're the good guys who have been admitting their fault all along. 
All you can hope is the jury, who's not told there is automobile insurance, even though that's obvious, has some experience with maltreatment at the hands of these insurance companies and truth-challenged drivers in the past.