Calvin "Jake" Jacobs was going about his day just doing his job when, suddenly, a rubber-tired gantry crane struck him and took his life. My heartfelt condolences go out to Calvin's friends and family.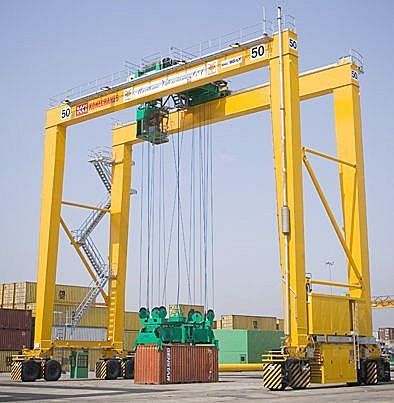 This industrial accident occurred at the State Ports Authority located in North Charleston, South Carolina (SC) according to the Post and Courier.
Numerous questions need to be answered regarding this crane accident – Who was operating the crane? Was the crane being operated properly? Did the Port Authority fail to provide adequate safety gear or precaution to Calvin while on the premise?
As an injury lawyer who works for a firm that represents people hurt in industrial accidents, I understand how dangerous certain work environments can be. A Port Authority definitely possesses inherent dangers due to the volume of machinery and technical equipment at work.
Crane accidents aren't relegated to South Carolina (SC). A man was killed in Henry County, Virginia (VA) after the crane he was operating plunged into a lake. In 2008, over 400 industrial accidents were reported and over 200 people died as a result.
About the Editors: Shapiro & Appleton is a law firm which focuses on injury and accident law and we have experience handling wrongful death cases. Check out our case results to see for yourself. Our law firm has offices in Elizabeth City, North Carolina (NC) and Virginia Beach, Virginia (VA). Our attorneys have handled numerous wrongful death cases and we understand the difficult circumstances which accompany these types of cases. That's why you need an experienced attorney to help you through the legal process. Our lawyers hold licenses in NC, VA, SC, WV, KY and DC. We are ready to talk to you by phone right now-we provide free initial confidential injury case consultations, so call us toll free at (833) 997-1774. Our injury attorneys also host an extensive injury law video library on Youtube .  In addition, our lawyers proudly edit the Northeast North Carolina Injuryboard, as well as the Virginia Beach Injuryboard and Norfolk Injuryboard as a pro bono public information service.
PA