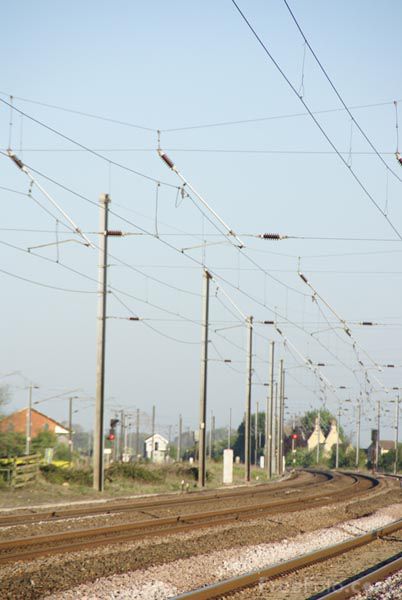 Jeffrey Klein and Brett Birdwell, two young boys, had their lives forever changed by the negligent actions of Amtrak and Norfolk Southern. The boys were out one day and decided to venture onto rail property owned by Amtrak and Norfolk Southern. Neither was prepared for the lethal shock that was inflicted by catenary lines (overhead lines that transmit electricity to trains on a rail system) and caused both to be severely burned.
Over 75 percent of Jeffrey's body was burned while Brett has 18 percent of his body burned. Both had to go through extensive rehabilitation and their lives may never be the same, according to law.com.
Fortunately, a jury awarded Jeffrey and Brett $24 million in punitive and compensatory damages. It was determined Amtrak and Norfolk Southern were negligent and should have taken the necessary safety precautions in connection to their railways and catenary lines.
The boxcars in which Jeffrey and Brett were on did not have any explicit warnings indicating the dangerous levels of electric current that led to their injuries.
"Amtrak had every reason to know trespassers were regularly on its tracks and that teenage boys were inclined to climb to the top of parked boxcars," said U.S. District Judge Lawrence F. Stengel, who presided over the case at trial.
No amount of money will ever be able to give Jeffrey and Brett their former lives back, but they should be able to get quality treatment and, hopefully, prosper in the future. I have children and represented people seriously hurt in rail accidents, so these types of verdicts give me hope that justice can be obtained in a situation where negligence was determined in a court of law.
 About the Editors: Shapiro & Appleton personal injury law firm is based in Virginia (VA), near the NE North Carolina (NC) border and handles car,truck,railroad, and medical negligence cases and more. Our lawyers proudly edit the Virginia Beach Injuryboard, Norfolk Injuryboard, and Northeast North Carolina Injuryboard as a pro bono public information service. Lawyers licensed in: VA, NC, SC, WV, DC, KY.
PA