James Monroe and James Hastings hopped into their single-engine Mooney M-20C airplane for a business trip. Unfortunately, something happened to that single-engine and their trip ended in a horrendous crash.
They took off from Smith Reynolds Airport in Winston Salem, North Carolina around 4:30pm. Less than an hour later, they crashed six miles away from the Asheville Airport near Brush Creek and Bethany Church Roads, according to justicenewsflash.com.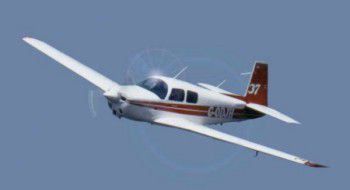 Mr. Monroe and Mr. Hastings were seriously injured and rushed to the Mission Hospital. Its unknown what their condition is at this point, but Im hoping they pull through and make a full recovery. As a licensed pilot, I fully appreciate what can go wrong when youre flying a small airplane.
The reports indicate they had engine trouble. There isnt a history of engine problems with the Mooney M-20 series, but clearly, that doesnt mean anyone flying in one of these airplanes is immune from a terrible aviation accident.
About the Editors: Shapiro & Appleton is a law firm which focuses on injury and accident law and we have experience handling accidents involving mass transit such as airplanes, trains, and buses. Check out our case results to see for yourself as we have handled serious mass transit cases in multiple states involving railroads and involving commercial aviation. Our law firm has offices in Elizabeth City, North Carolina (NC) and Virginia Beach, Virginia (VA). Our lawyers hold licenses in NC, VA, SC, WV, KY and DC. We are ready to talk to you by phone right nowwe provide free initial confidential injury case consultations, so call us toll free at (833) 997-1774. Our injury attorneys also host an extensive injury law video library on Youtube . In addition, our lawyers proudly edit the Northeast North Carolina Injuryboard, as well as the Virginia Beach Injuryboard and Norfolk Injuryboard as a pro bono public information service.
PA