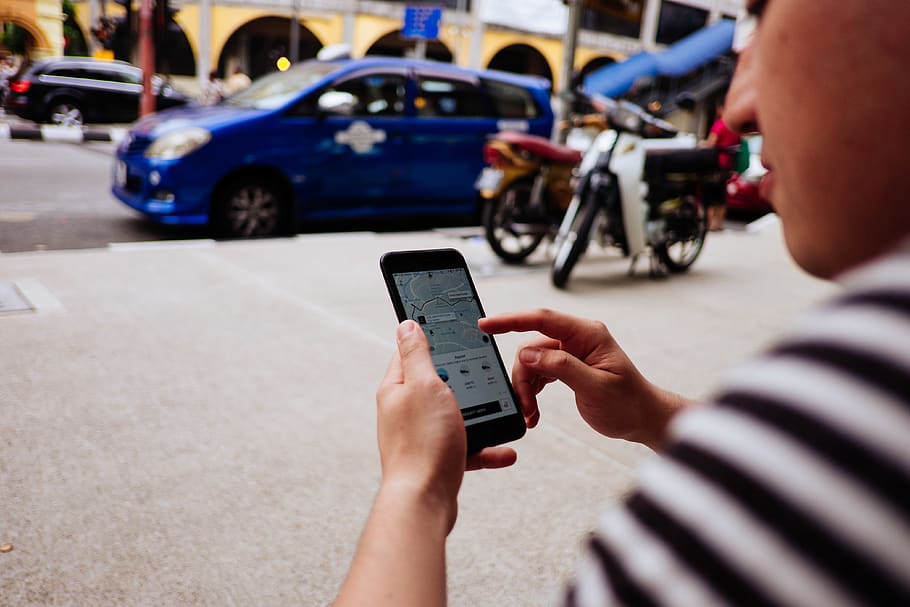 Rice University researchers reported in 2019 reported that "data in the National Highway Traffic and Safety Administration Fatality Analysis Reporting System (FARS) and CrashStats before and after ridesharing companies showed up in cities in the U.S., [revealed] that accidents involving a fatality increased by 2- to 4% each year, even after they controlled for other factors."
While it would be wrong to attribute the entire increase in deadly traffic accidents to the growing number of Uber and Lyft drivers, it is clear that more passenger vehicle trips correlates to more crashes, including those that result in injuries and property damage. Which raises the obvious question of whose insurance policy handles claims for victims of wrecks caused by rideshare drivers.
LEARN MORE
The answer depends on whether an Uber or Lyft driver was on the job at the time of the collision. And determining whether the rideshare driver was working for Uber or Lyft requires accessing data records from the driver's phone and the company. Partnering with an experienced North Carolina personal injury attorney will make it easier to obtain and make sense of that crucial information.
How Insurance Coverage for Uber and Lyft Drivers Works
Uber, Lyft and other rideshare companies require their drivers to carry auto insurance policies. Uber even specifies that a driver must be named on the policy that covers a vehicle that the driver does not personally own.
The personal insurance covers property damage, injuries and wrongful deaths caused at all times when the driver is not actively working for Uber or Lyft. Answering coverage questions becomes more complicated as soon as a rideshare driver opens their Uber or Lyft app.
Accessing Uber's Insurance
The company's insurance policy covers a driver once they have opened the Uber app and started looking for passengers. When a driver causes a wreck while cruising without a passenger, Uber offers the following coverages:
$50,000 in bodily injury per person
$100,000 in bodily injury per accident
$25,000 in property damage per accident
When a passenger is the vehicle, Uber's insurance will cover
Up to $1,000,000 third-party liability
Uninsured/underinsured motorist bodily injury
Contingent comprehensive and collision and up to the actual cash value of a car with a $1,000 deductible
Accessing Lyft's Insurance
Similar to Uber, Lyft starts covering one of its drivers once the driver opens the app and begins scanning for passengers to pick up. Also like Uber, Lyft offers the following coverages to cruising drivers:
$50,000 maximum injury per person
$100,000 maximum injury per accident
$25,000 maximum property damage per accident with no deductible
From the time a Lyft driver accepts a ride request until the ride is ended in the app, Lyft covers
Up to $1,000,000 injury per accident
Uninsured/underinsured motorist bodily injury
Contingent comprehensive and collision up to the actual cash value of the vehicle or cost of repair, whichever is less, with a $2,500 deductible
The way Lyft writes its insurance policies on drivers, the company's coverage is generally available once limits under a driver's own auto insurance policy are reached.
Rideshare Insurance Settlements Are Not Automatic
Obtaining a settlement for personal injuries from an Uber or Lyft driver requires proving all of the following facts:
The rideshare driver caused the crash by behaving negligently or recklessly.
The crash inflicted one or more injuries that required medical treatment, and
Securing medical treatment cost money.
Depending on the facts of your case, you may also be able to claim monetary damages for lost wages and pain and suffering.
EJL