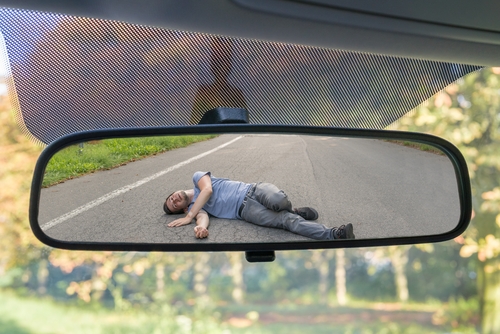 The Public Information Officer for the Virginia Beach Fire Department was seriously hurt in a recent pedestrian accident. According to details released by a spokesperson for the city, on October 13th, at approximately 2:30 p.m., the victim was leaving a project he was working on when he was struck by a truck as he was walking along Rudee Point Road.
The victim was transported to a local hospital where he was originally listed in critical condition. Police said although his injuries were serious, it was believed they were not life-threatening. The following day, a spokesperson for the Virginia Beach FD said the victim was out of surgery and although it had gone well, he faced a long road to recovery.
On Saturday, Virginia Beach PD confirmed that they have issued a "failure to yield to a pedestrian" traffic citation against the driver of the truck. No recent information has been released as to the victim's current condition.
High Rate of Pedestrian Accidents
According to statistics from the National Highway Safety Administration (NHTSA), there has been a sharp increase in the number of pedestrian accidents over the past two years. In particular, the spike in the number of pedestrians who have been killed has been very alarming, with more than 6,000 pedestrians killed every year.
If you are injured in an accident as a pedestrian, you are generally not without recourse. Pedestrian accident victims are legally entitled to file for damages just like other car accident victims. Most cases of this nature are brought under a theory of negligence law, which in Virginia means there are four criteria that must be proven in court in order to be successful. Your Virginia pedestrian accident attorney must be able to show that
A duty of care exists between plaintiff and defendant
That duty of care was breached
The victim suffered tangible damages
That damage was incurred solely due to the defendant's conduct, and not because of any other superseding cause
A general, common-law duty of care exists between motorists and pedestrians, with both required to actively avoid any conduct that would deliberately cause harm.
Once negligence and fault have been proven, a victim can seek compensation for all the medical expenses their injuries have cost, such as emergency room treatment, surgeries, hospital stays, doctors' visits, therapy, medical equipment or devices, medications, and travel expenses for medical treatment.
Many accident victims, like the victim in this case, face long rehab and recovery from their injuries and are unable to work or earn a living while they are recovering. A victim is entitled to recoup not only the amount they lost in income, but also be reimbursed for benefits they may have used while unable to work, such as vacation time, sick time, or personal time.
In addition to these economic damages, accident victims can also seek damages for the pain they endured from their injuries, the loss of enjoyment in their daily life, and emotional anguish.
Attorneys with our firm have represented numerous pedestrians in serious pedestrian-motor vehicle injury accidents, whether in Virginia Beach other areas of Virginia or even the Outer Banks of North Carolina. A careful analysis of the pedestrian statutes and knowing the angles from our experience in previous cases is of paramount importance.
Contact a Virginia Car Accident Attorney
If you have been injured in a pedestrian accident caused by a negligent driver, contact a Virginia personal injury attorney to find out what your legal options may be. At Shapiro, Washburn & Sharp we will work diligently to get you the best possible financial outcome based on the circumstances of your case. Call our office today for a free case evaluation.
RELATED CONTENT