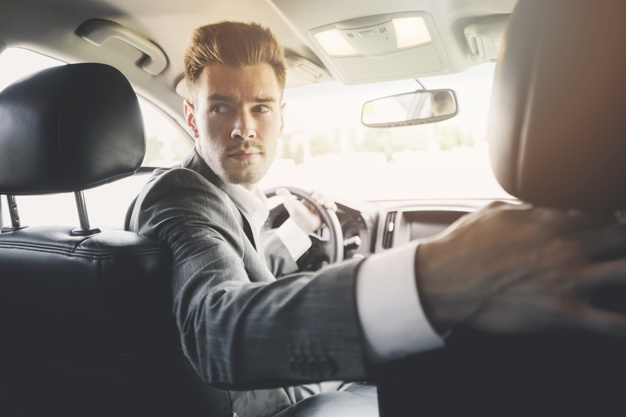 Fairfax County Police are investigating a fatal pedestrian accident that occurred in the 6300 block of Lakewood Drive in Falls Church, Virginia at approximately 5:45 p.m. on January 21, 2021. According to police, a woman was killed by a car when the male driver was backing out of a driveway. The victim was pronounced dead at the scene. Police have not released any further information as they continue to investigate the accident, although they did say that foul play is not suspected.
Backover Accidents
Virginia law requires drivers entering a public sidewalk or highway from a driveway, alley, building, or private road to stop immediately before entering the sidewalk or highway and to yield the right of way to other vehicles and pedestrians who are approaching. Unfortunately, when the driver is backing out instead of pulling out into that public way, their risk of causing an accident increases dramatically. This is in large part due to blind spots that every vehicle has but that many drivers are unaware of, even when using their rear and side mirrors correctly.
National statistics show that more than 290 people are killed every year in backover accidents. Another 18,000 are injured. Almost 70 percent of these types of pedestrian accidents occur in driveways or parking lots. Young children and senior citizens are at the highest risk of being killed in a backover accident: one-third of victims killed each year are under the age of five and one in four victims are 70 years of age or older.
Pedestrian Accident Claim
When a pedestrian is hit by a 4,000-pound vehicle, there is nothing to protect them from that impact. This is why even a vehicle traveling at low speeds can cause such serious injuries. Some of the most common injuries sustained by pedestrian accident victims are fractures and head injuries. At least half of pedestrian accident victims suffer injuries to their lower extremities, 40 percent suffer injuries to their head, face, or neck, and 30 percent suffer injuries to their upper extremities. Many victims suffer multiple injuries.
A victim who is injured in a backover accident may be able to file a personal injury claim against the driver who hit them. Some of the losses a Virginia personal injury attorney may be able to obtain financial compensation for include:
Past and future medical expenses
Loss of income and benefits if you were unable to work while you recovered from your injuries
Loss of future income if your injuries have left you unable to return to the job or occupation you had at the time of the accident
Pain and suffering
Emotional anguish
Permanent disability
Scarring
Disfigurement
Contact a Virginia Personal Injury Law Firm
If you or a family member has been injured in a backover accident, the Virginia pedestrian accident attorneys at Shapiro, Washburn & Sharp will fight to get you the compensation you deserve.
If your loved one was killed by a driver backing up, our firm can help your family may be able to pursue a wrongful death lawsuit against that driver in order to obtain financial justice for your loved one's death. Our personal injury firm offers a free wrongful death guide for families who have lost a loved one in an accident. The guide covers topics such as the statute of limitations for filing a wrongful death claim, what types of damages can be pursued, and who can be appointed as personal representative.
Our personal injury attorneys have been advocating for victims and their families for more than 30 years, using all available resources to successfully obtain the best possible financial settlement based on the circumstances of the case. Our car accident attorneys have built solid reputations as skilled negotiators who will not hesitate to pursue litigation if the insurance company fails to negotiate in good faith.
Call our office today at (833) 997-1774 for a free case evaluation and to find out how our legal team can help get you the financial compensation you deserve.
RELATED CONTENT