A worker had his arms and legs broken after a beam fell on them in the NRG energy plant, based in Meriden, Connecticut (CT) on Cathole Mountain. Fortunately, the worker was alert after the accident and will hopefully make a full recovery.
This isn't the first time an NRG-owned power plant suffered a major accident. Back in July, an inspection port malfunctioned at a power plant in Millsboro, Delaware (DE) allowing fly ash to escape into the air. Fly ash is potentially hazardous due to its high levels of arsenic and aluminum.
As an injury lawyer who's represented people seriously injured in industrial accidents, I understand how certain work environments can be extremely dangerous for workers. An energy plant certainly presents its own unique risk factors.
The officials and employees who work at energy plants like NRG need to be especially cognizant of safety procedures and a proper response plan to an accident to limit damage.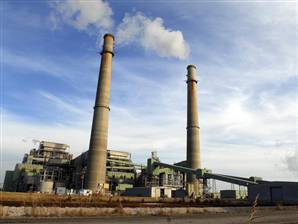 Hopefully the administrators at NRG will thoroughly examine how the accident occurred and respond appropriately. The safety of employees needs to be a top priority for any company.
About the Editors: Shapiro & Appleton personal injury law firm is based in Virginia (VA), near the NE North Carolina (NC) border and handles car, truck, railroad, and medical negligence cases and more. Our injury attorneys host an extensive injury law video library on Youtube . In addition, our lawyers proudly edit the Virginia Beach Injuryboard, Norfolk Injuryboard, and Northeast North Carolina Injuryboard as a pro bono public information service. Lawyers licensed in: VA, NC, SC, WV, DC, KY.
PA