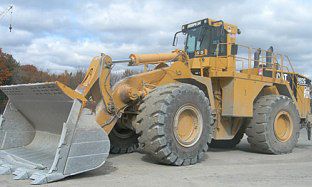 Claudel Belizaire was going about his day working for the Liddell Brothers contracting company.
He was operating a small Caterpillar front-end loader when, all of a sudden, the loader tipped over killing Claudel. He was just 29 years old.
My heartfelt condolences go out to Claudel's friends and family.
"He was a hardworking, good natured, a good father and loved by many," said Liddell Brothers President Gary Liddell.
Roughly 1.6 million industrial accidents occur in the United States each year resulting in minor-to-disabling injuries and death. Clearly, these numbers need to decrease. Too many hard-working men and women suffer horrendous injuries or die while on the job in these types of accidents.
Companies need to stress a quick response time when accidents occur, vigilance and responsibility when handling potentially dangerous equipment, and promoting a team environment where everyone on the work site is focused on the safety of not only themselves, but their co-workers.
PA