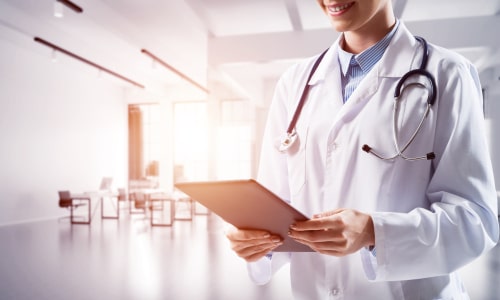 According to national statistics, more than 400,000 women choose to have breast implants each year. About 75 percent of women choose breast implant surgery for aesthetic reasons. The other 25 percent choose surgery following mastectomies. No matter why a woman chooses to have breast implants, there is a risk of the implant being displaced or rupturing in the event of an accident. Unfortunately, when this happens and depending on the circumstances of the accident, the victim may not realize there is a problem for some time. This undiagnosed condition can be dangerous.
If you discover that your breast implant was damaged in a car accident caused by another party, Virginia law says this injury is fully compensable. At Shapiro, Washburn & Sharp, we have successfully represented many car accident victims who were injured because of another driver's negligence or recklessness. If you have been suffered injuries, call our office to meet with a member of our legal team to find out what legal options you may have against that driver and get the financial compensation you may be entitled to.
How Are Breast Implants Damaged?
Even though seat belts and airbags are meant to protect victims, they can sometimes cause chest trauma upon the impact of the vehicles. For a victim with breast implants, there are issues that should be immediately considered when this type of trauma takes place:
There is a risk that the trauma has caused a leak in the implant.
If the breast implant is made of saline, the leak will be noticeable almost immediately because the implant will deflate as the victim's body absorbs the saline. If the implant is made of silicone, the leak may take much longer to detect. Also, keep in mind the body does not absorb silicone. Signs that there is a problem include pain, increased firmness, lumps, swelling, bruising, uneven appearance in the breasts, and change in sensation.
There is a risk that the trauma has displaced the breast implant.
There are different types of breast implant displacement. When displacement is toward the other breast, it is medically referred to as symmastia. When displacement is toward the arm, it is medically referred to as lateral displacement. When the displacement has an upward movement, it is referred to as high riding. Downward displacement is called bottoming out. Displacement is usually obvious falling a crash because of how the breasts look physically.
Anyone who has breast implants that has been in a crash should be evaluated by their plastic surgeon, even if they believe they have not been injured in the crash. Victims should undergo an MRI or other imaging testing in order to determine if there has been any damage to the breast implant envelope, if there is a leak, or if the implant has been displaced. If there has been any damage or leaking, surgery will be necessary to repair the problem. If only one implant has been damaged, the surgeon will usually want to replace both implants.
If the crash was caused by another driver, then this issue is treated just like any other injury a car accident victim can suffer. The at-fault driver would be liable for any costs of evaluating the victim's condition and any needed repairs and treatments. Victims are also entitled to financial compensation for any lost income they suffer while recovering, pain and suffering, emotional anguish, and other losses the condition may cause.
Let a Virginia Car Accident Attorney Help
If you have been injured in a car accident, not only to you have to deal with the physical and emotional effects of the accident, but you are likely dealing with the financial consequences, as well. Injured victims often have high medical bills as a result of the treatments their injuries require. Depending on how serious those injuries are, recovery typically includes staying out of work until the injuries have healed. This means no weekly paycheck for many victims.
If the crash was caused by another party who behaved recklessly or negligently, Virginia allows victims to take legal action in order to be financially compensated for all of these financial expenses. Victims can also pursue damages for losses that are not economic, such as pain and suffering, scarring emotional anguish, and more.
 If you would like to discuss your situation, contact our office to speak with an experienced Virginia car accident attorney. Shapiro, Washburn & Sharp has been advocating for accident victims for more than three decades and will work diligently to get you the compensation you deserve.
RELATED CONTENT