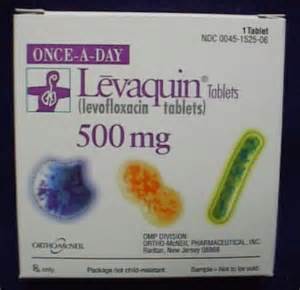 Antibiotics are among the most frequently prescribed medications in modern medicine. Today, over 100 different antibiotics are available to doctors to cure minor discomforts as well as life-threatening infections. 
In response to this problem Johnson and Johnson manufactured a drug called Levaquin (levofloxacin), a synthetic antibiotic used to treat severe or life-threatening bacterial infections, that have failed to respond to other antibiotic classes.  The drug has been prescribed more than 430 million times worldwide and drug sales in the first nine months of 2010 already total more than $957 million.
However Johnson and Johnson did not adequately warn users that they may suffer from a ruptured tendon due to this dangerous drug.  Thousands of lawsuits have already been filed against J&J due to side effects associated with Levaquin. As far back as 2008, the U.S. Food and Drug Administration required J&J to include warnings on the risk of tendon ruptures.
These dangerous side effects can occur:
            -In patients older than 60
            -In those taking steroids
            -In recipients of kidney, heart or lung transplants
Warning labels should have been improved earlier and yet they still remain inadequate. Meanwhile, J&J and Ortho-McNeil-Janssen have boosted the sales of this dangerous drug by downplaying risks.
Now a jury has ordered Johnson & Johnson to pay $1.1 million in punitive damages to an 82-year-old man who claimed it failed to properly warn of the risks of tendon damage linked to its antibiotic Levaquin, a Minnesota jury said.
The federal court jury in Minneapolis today also awarded compensatory damages of $700,000 in the case of John Schedin, who sued J&J and its Ortho-McNeil-Janssen Pharmaceuticals unit in 2008. Schedin, who said he ruptured both Achilles tendons after taking Levaquin, claimed the companies failed to warn doctors and patients of the drug's association with tendon damage.
The trial was the first on more than 2,600 claims in U.S. courts alleging that Levaquin caused tendon damage in patients and that they failed to disclose the risk adequately. The jury today, in ordering punitive damages, found the company acted with deliberate disregard for the safety of others.
When potential side effects become actual, the companies then have duties to issue update side effects warnings and do what they can to aid patients — and their families — who suffered injuries or lost their lives after taking a dangerous drug.
CA.