Bicycles can be just as dangerous to pedestrians as cars. One of the few detailed studies of how often bike riders injure or kill people who are crossing the street, using sidewalks or walking through parking lots found the following:
In New York City during 2011, bike-pedestrian crashes occurred at a rate of 3.78 per 100,000 people
In California that same year, bicyclists struck people on foot at a rate of 2,24 per 100,000.
Compare this to rates of fatal motor vehicle collisions that average 11.6 per 100,000, and the best you can say is that more pedestrians get hit by cars and trucks than by bikes.
LEARN MORE
Bike riders can easily reach speeds of 25-20 mph. When struck by an object moving that fast, pedestrians can suffer broken bones or traumatic brain injuries. That fact these sometimes deadly traumas result from getting knocked down onto pavement or concrete does not reduce the amount of harm to any degree.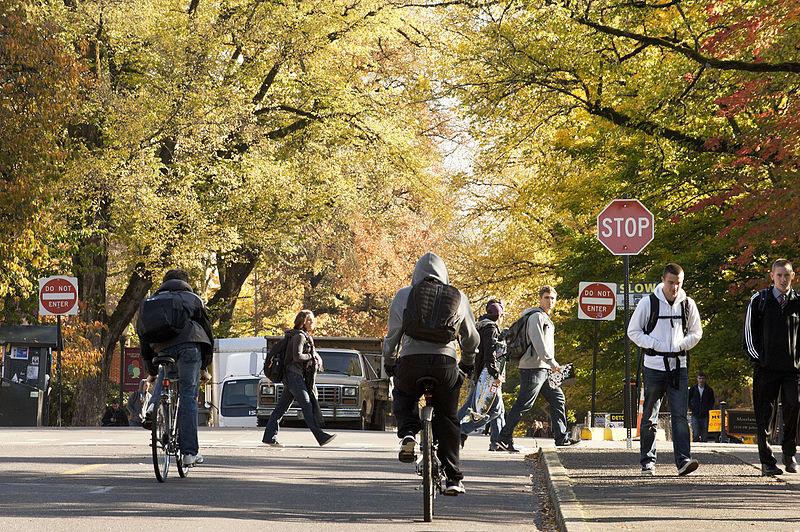 While car insurance policies do not cover bicyclists, a pedestrian who gets hit and hurt by a negligent or reckless bike rider should have coverage under other kinds of insurance. The key to invoking those alternate insurance provisions comes down to proving that the bike rider caused the crash.
Bikes are vehicles, so they and their riders are subject to the same laws and rules of the road as cars, trucks and motorcycles. This means that a bike rider will be at fault for hitting and injuring a pedestrian when evidence shows that the rider was
Violating right of way
Speeding
Distracted
Under the influence of drugs or alcohol
Running a red light or stop sign
Operating at night without lights and reflectors
Riding in a place where bikes are prohibited
While it would be possible to sue a bike rider to recover medical costs, lost wages and other types of damage like pain and suffering, an injured pedestrian will find it easier to file claims under the uninsured motorist (UIM) and medpay provisions of their own car insurance policies. Virginia requires vehicle owners to carry UIM coverage, which can also be invoked after a hit-and-run accident involving a bicycle or a motor vehicle.
Medpay coverage is optional in Virginia, but it can provide a valuable supplement to health insurance. One of my Virginia personal injury attorney colleagues explains medpay in greater detail elsewhere. Here, I will just highlight three facts:
Medpay provides up to $2,000 for settling medical bills that are not paid by a health insurance company.
Medpay provides up to $100 in replacement wages over and above any short-term disability benefits received through other policies and programs.
Family members of a medpay beneficiary qualify for coverage, meaning a parent who carries this type of insurance can collect on claims filed on behalf of his or her injured child.
Now, insurance companies do not relish opportunities to pay out on uninsured motorist and medpay claims. They will look for evidence that a pedestrian who got hit and injured by a bike rider put themselves in harm's way by stepping out in front of the bicyclist, crossing against a light or doing some other thing that can be cited as contributory negligence. Partnering with an experienced Virginia personal injury lawyer will make taking on the insurance company easier.
EJL