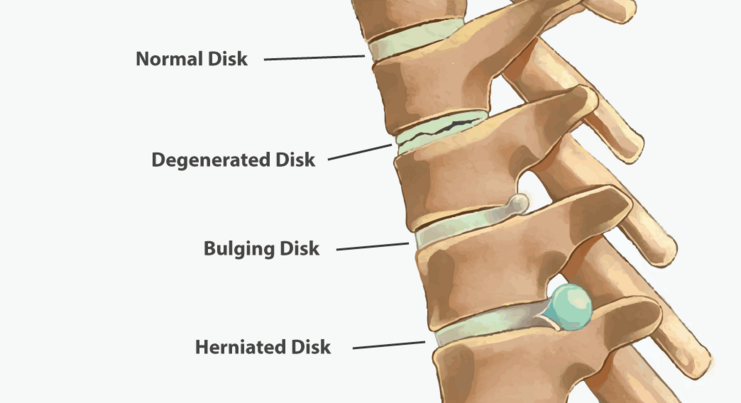 The spinal cord is the hub of the central nervous system. When a person sustains an injury to the spinal cord, not only is it often very painful, but the injury can cause long-lasting and permanent issues, including tingling, numbness, and even paralysis in different parts of the body.
Cervical spine injuries are those that affect the vertebrae in a victim's neck and are particularly dangerous and can result in permanent paralysis from the neck down. Cervical spine injuries can occur in a number of different accidents, such as car accidents and premises liability incidents.
If you or a loved one has suffered a cervical spine injury due to another party's negligence, contact a Virginia injury attorney from Shapiro, Washburn & Sharp to find out what legal recourse you may have against those responsible.
Cervical Spine
The spine is made up of 33 vertebrae. The first seven are called the cervical vertebrae. When there is damage to the nerves of the cervical vertebrae, the result can be paralysis in the arms, legs, or trunk of the body. Victims can also suffer impairment to their ability to eat, drink, speak, and even breathe, as well as loss of bladder and bowel control.
While any injury to the cervical spine has the potential for permanent disability, there are also many cases where the injury is not as severe, such as a herniated disc. Discs are sacs of fluid that are between each vertebra, which act as cushions. A herniated disc occurs when the disc ruptures, leaving the victim with potential compression of the spinal cord and lots of pain. Herniated discs can have a significant impact on the victim's life, causing weakness, numbness, and loss of fine motor control in their hands and arms.
Symptoms of herniated disc include:
Radiating or shooting pains in your shoulders, neck, or arms
Numbness and tingling in various body parts, such as the hands, legs, or feet
Muscle weakness, making it difficult to turn your neck or to lift your arms over your head
Diagnosis of a herniated disc can sometimes be difficult because the injury does not show up on x-rays. Injured accident victims who are suffering from back pain often need to have an MRI (magnetic resonance imaging) to find out the extent of their injuries and get a proper diagnosis.
Treatment for a herniated or protruding disc injury is at least six weeks and typically involves anti-inflammatory medications, physical therapy, and epidural steroid injections. Some people also try acupuncture, laser therapy, or chiropractic adjustments.
LEARN MORE
Can Herniated Discs Cause Permanent Disability?
If none of these treatments work, surgery may be called for. In this type of surgery, the ruptured disc is removed and the space that is left between the vertebrae is filled with either an implant or bone graft. Then the two vertebrae are fused together. It is not uncommon for the victim to be left with a decreased range of motion in their neck, especially when looking up or turning their head, after surgery.
Unfortunately, there is no guarantee that any of these treatments will heal a herniated disc injury.
Damages for a Cervical Spine Injury
Virginia law allows injured victims to pursue legal action against the negligent party responsible for the accident that caused the injury. Some of the damages that an injured victim can be awarded are:
Medical expenses
Loss of income
Loss of future income
Pain and suffering
Mental anguish
Permanent disability
Loss of life enjoyment
Contact a Virginia Personal Injury Attorney Today
If you have or a loved one has suffered a spinal cord injury in an accident caused by another driver, contact a skilled Virginia auto accident attorney to discuss what type of legal recourse you may have against the at-fault driver. Our legal team has successfully represented many spinal cord accident victims and have been able to obtain the best financial outcome for the circumstances in their case.
The attorneys at Shapiro, Washburn & Sharp have been advocating for injured clients since 1985 and we understand how catastrophic these types of injuries can have on victims and their families, not only physically but also financially. Our attorneys are experienced at calculating and negotiating damages for injuries that involve long-term or permanent disabilities and will work diligently to get you the financial compensation you deserve.
RELATED CONTENT