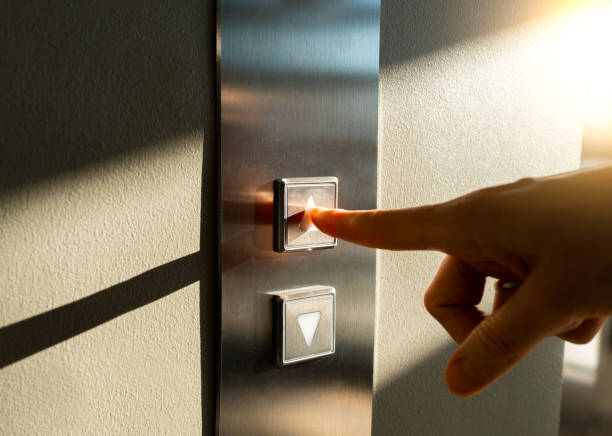 A tragic home elevator accident that killed a 7-year-old boy could have been prevented if a simple repair had been made. The young victim and his family were vacationing at a Corolla, North Carolina Airbnb when the horrific incident occurred. According to information released by law enforcement, the young victim became pinned between the elevator car and its shaft just hours after the family had arrived at the vacation home. The boy's neck was crushed after getting caught between the moving elevator's inner accordion door and outer door. Rescue workers were able to free the child but couldn't resuscitate him.
Known Danger, Multiple Injuries and Deaths
A known issue in home elevators – one that has been known by the elevator industry for more than 70 years – is the narrow gap between the main elevator door and the elevator car door that small children can accidentally slip through. There have been at least eight children killed in these elevator entrapment incidents between 1981 and 2019. Other young children have survived incidents but were left permanently disabled. Victims have ranged in ages from 2 to 12.
The majority of these elevator accidents have occurred in elevators designed and manufactured by one company, under several brand names. Officials report that at least 16,800 residential elevators were manufactured and distributed by the company through 2012.
Just days before the most recent incident in North Carolina, the Consumer Protection Safety Commission (CPSC) filed a lawsuit against the company over its failure to address the issue. Among the incidents the CPSC cited in the lawsuit was a 3-year-old child left permanently disabled in 2010, a 2-year-old child who died in 2017, and a 2019 incident where a 4-year-old boy was hospitalized after a crush injury.
Despite these horrific injuries and deaths to children, the company refuses to acknowledge the defect, alert consumers who have already purchased the elevators of the dangers, or provide the fix that could save children's lives – a $100 piece that would block the dangerous gap.
Warnings to Airbnb, VRBO, and Others: Shut Down the Elevators
The CPSC has now issued a warning to all short-term rental platforms to order their users to shut down all home elevators in order to reduce this hazardous and deadly risk to children. In the letter sent out by the agency's commissioner, short-term rental platforms were urged to take the following steps:
Notify all renters of the potential dangers via email and booking page warning box.
Require all hosts to either disable the elevators or lock outer access doors until they can produce proof that an inspection has certified there are no gaps.
Make these elevator gap inspections a requirement for all hosts who have elevators on their property.
Legal Liability
The question of liability for these incidents may involve multiple parties, given how long this hazard has been known and how many young victims have been killed or suffered terrible injuries.
The elevator company named in the CPSC's lawsuit would be one of those parties. Not only did the company design and manufacture an obviously defective product, but it has also failed to warn consumers of that defect or take the steps to correct it, which has caused the deaths and injuries of multiple victims.
There may also be liability of property owners who have these elevators in their homes. Under the North Carolina Vacation Rental Act, any property owner, business, real estate broker, or rental agent who rents or manages residential property for vacation rentals is required to provide "fit premises," including keeping the property in safe condition, adhering to all building codes, and maintaining and repairing all utilities and major appliances, as well as other specific requirements detailed in the law.
Property owners who rent their homes through Airbnb and other platforms are required to enroll in the company's special premises liability insurance program that takes precedence over other forms of homeowner, business, or renter's insurance carried by the property owner. This insurance will pay up to $1 million in damages. However, victims may still have the right to file a claim against the owner of the vacation property rental. A North Carolina personal injury attorney can evaluate your case and determine all liable parties and how much compensation you may be entitled to in a personal injury lawsuit.
Contact a North Carolina Injury Attorney
Our condolences go out to all of the families who have lost children in these horrendous – and preventable – incidents. While no amount of money will ever make up for the loss of their children's lives, or the pain and suffering of those victims who did survive, all of these families deserve financial justice from those who are responsible.
At Shapiro, Washburn & Sharp, we have been fighting for accident victims for more than three decades and will work diligently to get you the amount of financial compensation you deserve for your losses. If your loved one has been injured or killed due to the negligence or recklessness of another party, call our office at (833) 997-1774 to schedule a free and confidential consultation with one of our North Carolina personal injury attorneys to find out how our legal team can help.
RELATED CONTENT