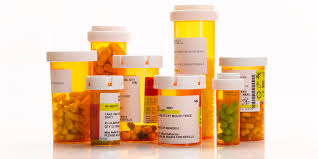 A woman who suffered cuts to her bladder and intestines during what should have been a routine hysterectomy at the Hampton VA Medical Center has taken her medical malpractice suit against the surgeon to federal court after being denied compensation for her pain and added medical treatment costs by the U.S. Department of Veterans Affairs.
Stonewalling of cases and plaintiffs in cases involving alleged surgical errors, misdiagnoses and negligence at VA health facilities is routine, to say nothing of the unjust legal precedent of the Feres Doctrine that bars active duty military personnel from pursuing civil malpractice remedies against doctors, surgeons and nurses who injure them. What is newsworthy in the case brought by Miriam Cenedese of Portsmouth, Virginia (VA), against Dr. David Ostman is that the doctor was hired by the VA while facing charges from the Virginia Board of Medicine that were so serious, he could have permanently lost his license to practice medicine in the state.
According to an investigation, charges of malpractice and patient endangerment Ostman admitted to when called before the medical board included
Prescribing a non-FDA-approved testosterone lotion to patients over the Internet without examining the patients.
Selling and dispensing narcotics and dangerous drugs such as hydrocodone, phentermine, Xanax and Valium despite not having a pharmacist's license.
Being unable to account for hundreds of doses of DEA Schedule II drugs that had been delivered to his office.
Evidence presented by Cenedese and her attorneys show that Ostman failed to use accepted surgical procedures to prevent injuries and did not consult more experienced surgeons who could have advised him on how to keep his patient safe during the hysterectomy. Cenedese required follow-up surgeries to repair the perforated bowel injuries, and she also had to wear an ileostomy bag for a time.
Doctors and surgeons with histories of putting patients' health and lives at risk must be held accountable for the harm their malpractice — and sometimes criminal behavior — caused. As an attorney who has worked with victims of doctors' and surgeons' mistakes for more than 25 years, I cannot stress enough how important it is to keep dangerous doctors away from patients. In light of the incident with Ostman, the Hampton VA Medical Center should review its hiring practices and ensure that it only employs physicians with strong records of keeping patients safe.
EJL