Nine people were transferred to area hospitals for treatment of injuries after a Hampton Roads Transit (HRT) bus smashed into the side of an SUV. The bus accident occurred in the 2700 block area of Princess Anne Road in Virginia Beach, at approximately 1 p.m. on Friday.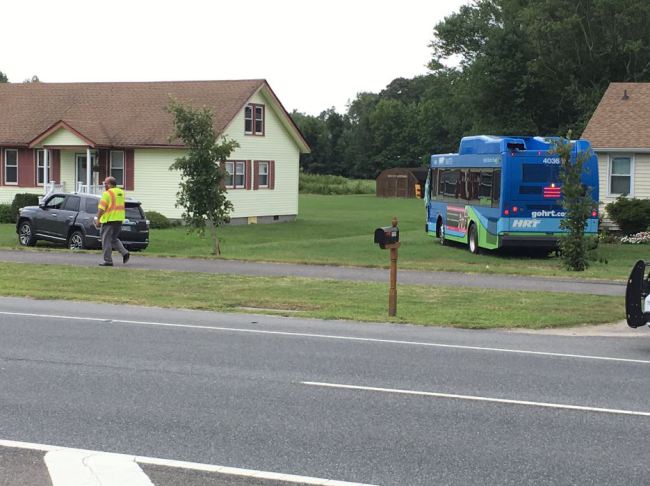 According to reports from law enforcement investigators, a vehicle was turning into a driveway on Princess Anne Road, causing the two vehicles directly behind it to slow down. The HRT bus was traveling behind the car the third car. The bus driver drove the bus off the road in order to avoid smashing into the three cars now in front of the bus.
The bus then swerved onto a bike path and smashed into the side of the passenger side of the SUV that was attempting to turn into the driveway. The bus finally came to a stop in the front yard of the house. Both the driver of the SUV and the bus driver were among the nine people injured.
Investigators say the speed limit in the bus accident area goes from 55 to 45 mph. A tape, which recorded the bus's speed, has been turned over to law enforcement. No information regarding what the "black box" recorded has been revealed as of yet by police or by HRT. The investigation is ongoing. No charges have been filed at this time.
Two of the most common causes of bus crashes are driver fatigue and speeding. Just last year, HRT bus drivers accused the company of bullying them into working mandatory overtime due to a driver shortage. The company disputed the claim, saying that drivers never worked more than 11 hours per shift. However, drivers who spoke to local media said they were being forced to work up to 14 hours per shift, often six to seven days a week with no days off.
Injured victims of public bus accidents where the bus driver is deemed to be at fault, (or there is a malfunctioning of the bus), may be able to seek damages against the driver and/or the city or local government agency overseeing the public transportation operations. If you have been injured in a bus accident, contact an experienced Virginia personal injury attorney to discuss your legal options.