What Happened:
Theresa Oden was only 45 years old when she started having chest pains. Thanks to the quick referral of her primary care physician to a diagnostic unit she was able to get bypass surgery in time.  She was out of surgery and doing well that very same day.  Her cardiothoracic surgeon said she presented as low a risk factor for complications as anyone he ever performed surgery on – just 3 percent. 
Then the unthinkable happened.  Shift change at the hospital brought Mrs. Oden a new nurse, one that had worked in the cardiac recovery unit for less than two months.  The nurse administered propofol – a powerful and dangerous pain killer to Mrs. Oden. Her anesthesiologist had prescribed the drug only for the purpose of light sedation in case her breathing tube caused her difficulty overnight.
The overdose immediately rendered Mrs. Oden comatose and non responsive as well as respiratorily and cardiovascularly depressed.  The nurse realizing her mistake, threw away the vial and waited nearly 20 minutes to call for help.  By that time it was too late for Mrs. Oden.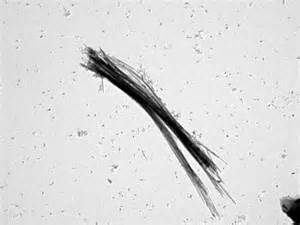 The Virginia Injury Lawyer's Perspective:
As an experienced Virginia medical malpractice attorney I'd like to first offer my condolences to the family.  Luckily for the family they hired experienced medical malpractice attorneys who were able to prove that the nurse never should have cared for Mrs. Oden, or worked even worked in the cardiology unit for that matter.  She lacked the requisite paperwork to validate that she had been tested, trained and rendered competent according to the hospital's own standards and policies.  She also entered dozens of false entries in Oden's medical record. For example, although the nurse wrote that she called for help to Oden's cardiologist within minutes of administering the propofol, an examination of the doctor's paging and answering service found no calls until 13 minutes after Oden's cardiac arrest.  After a two-week trial, jurors deliberated just one hour before awarding Oden's family $15 million for this punishment worthy behavior.
Potentially Helpful Info
My colleagues and I publish a free guide for victims of medical malpractice that offers preliminary advice about what to do if you or a family member is harmed by the negligence of a doctor, nurse or other health care provider. You should also consult with one of our experienced medical malpractice attorneys.
We also handle cases where pharmacies or pharmacists negligently handle prescriptions, causing overdose or serious medical complications.  This can occur when a pharmacist makes an error or mistake in preparing a suspension liquid medication, or simply fails to read the prescription, and the medical dosage is many times the actual dose prescribed.
Have Questions? Check Out Our Firm's FAQs.
We also offer an extensive list of attorneys' answers to frequently asked questions about medical malpractice
CT