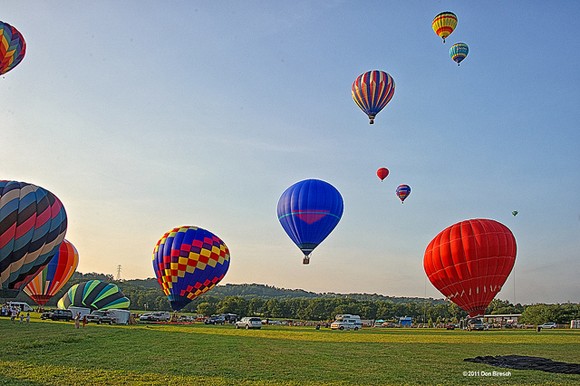 It was recently the 80th anniversary of the crash of the German dirigible Hindenburg.  The airship burst into flames and came crashing to the ground killing 35 people and seriously injuring many others including an 8-year old boy.  "The air was on fire," he said recalling his narrow escape. 
Today we don't have dirigibles as recreational vehicles but we do have hot air balloons.  Many people who are headed out for summer vacation may find themselves in places where hot air balloon rides are offered.  In most cases hot air balloons rides are a safe and enjoyable activity, but not always.
Below are some of most recent hot air balloon accidents in the U.S.
July 30, 2016: Sixteen people died when their hot air balloon struck power lines and caught on fire in Lockhart TX.  Weather was a factor and the pilot had prescription drugs in his system.
May 9, 2014: Three people died during an air balloon festival in Caroline County, Va., when their balloon struck a power line and burst into flames during a landing attempt.
Aug. 8, 1993: Six people were killed when their balloon hit a power line near Aspen, Colorado, tearing off the basket and sending it plunging 100 feet (30 meters) to the ground.
One of the best things you can do to ensure safety is to choose a reputable company for your hot air balloon ride. Choose a company that has a good history and reputation that you can investigate. Read reviews and check with the Better Business Bureau to see if there are any complaints. The safety of your ride depends on the skill and judgment of the operator, the quality of the equipment and the weather, as well has having luck that prevents unforeseen occurrences. A ride in a hot air balloon should be a safe and fun experience for everyone. So ask as many questions as you'd like in order to get comfortable with the company and pilot you choose.