All too often in Virginia, innocent pedestrians or drivers are involved in motor vehicle collisions. As a result, they experience serious physical injuries that leave them unable to work and facing exorbitant medical bills. After all this, they come to find out that the at-fault driver has no or limited liability insurance coverage on their Virginia car insurance policy. Now, you are left wondering if there is any other insurance coverage available to provide you with the financial compensation you need. Usually, the answer is yes; your own uninsured/underinsured motorist coverage is designed for exactly this purpose.
This post will explain the importance of uninsured/underinsured motorist coverage, and how this coverage applies to your Virginia personal injury case.
Does my uninsured/ underinsured car insurance go to uninsured drivers, or does it help me if I'm injured? 
The reason this coverage is the most important in your car insurance is that it will cover you or a family member if struck by an uninsured driver or a driver who has inadequate insurance.
The Virginia car accident attorneys from Shapiro, Washburn & Sharp are here to help you understand and protect your rights after you are injured in a negligence-based accident, caused by an uninsured driver. We understand that filing a personal injury suit is new to most people and we are prepared to walk you through each stage of the process.
What is Uninsured/Underinsured Motorist Insurance?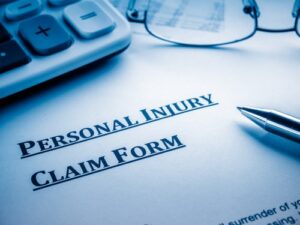 Uninsured motorist coverage and underinsured motorist coverage, commonly referred to as UM/UIM, are types of insurance coverage that come into play when the tortfeasor either does not have enough insurance coverage to cover the victim's damages (UIM) or has no insurance coverage whatsoever (UM). Currently, Virginia requires that car insurance policies offer UM/UIM coverage.  Attorneys refer to both UM/UIM generally as "UM" coverage collectively.
Generally speaking, unless explicitly waived by the policyholder, the uninsured motorist coverage provided by an auto insurance policy will mirror its liability coverage. For instance, if the insurance policy has a $100,000 per person/$200,000 per accident liability limit, it will also have a $100,000 per person/$200,000 per accident UM coverage limit.
Current Virginia auto insurance laws, however, allow the policyholder to request that their UM/UIM coverage be decreased to the minimum amount required by law, which is $30,000 per person/$60,000 per accident for new and renewal policies in Virginia. It is important to note that if any policyholder makes this request, it applies to everyone listed on the policy. If, for example, a married couple shares an insurance policy, as they often do, and one spouse informs the insurance company that they are rejecting any UIM coverage beyond the legal minimum, this rejection will apply to any coverage available to the other spouse as well, regardless of the circumstances of the accident. 
As of July 2023, Virginia is changing how much uninsured motorist coverage applies in a car crash involving personal injuries. Virginia was known as an "offset state" for many years, and you could only recover under your own uninsured/underinsured motorist coverage to the extent that it was in excess of what the uninsured/underinsured driver had in coverage.  All that changes as of July 2023 for new or renewal policies because you will be entitled to access coverage for uninsured/underinsured motorist coverage up to the limits of such coverage in addition to any available coverage that the negligent driver has available.
UIM coverage is often a substantial source of financial compensation for motor vehicle collision victims. This is why it is so important that anybody who is injured during a Virginia car accident is familiar with the limits of their UM coverage. The experienced personal injury lawyers at Shapiro, Washburn & Sharp can explain your legal options to you, and correctly identify all relevant insurance policies.
Can My UM Insurance Policy Affect My Virginia Personal Injury Case?
In a routine personal injury case, the insurer of the at-fault driver pays the victim's damages. At the Norfolk-area law firm of Shapiro, Washburn & Sharp, it is our goal to secure the maximum amount of financial recovery for our clients. Sometimes, however, for various reasons, the at-fault party's insurance carrier has inadequate liability coverage or the at-fault party has no insurance coverage at all. This is where the uninsured/underinsured motorist coverage part of your Virginia car insurance policy matters. Most of our clients are shocked to learn that their own insurance company steps into the shoes of the negligent driver that caused the crash and provides them an attorney to defend them if a lawsuit is necessary, and then provide coverage up to the amount of their own um coverage.  indeed, UM coverage law is pretty complicated, but this is a universal rule and it's a lot better than not getting a recovery when an uninsured driver causes a crash and injures you or a loved one.
What Happens If My Virginia Car Insurance Company Denies Coverage?  
In the event that the at-fault motorist or their car insurance company refuses to settle, the most common course of action is to file a suit against the negligent driver. Bear in mind that, unlike in other states, here in Virginia, insurance carriers are not named in a personal injury suit filed in court alongside their policyholders. Similarly, the uninsured/underinsured carrier would not be named in a lawsuit. Instead, Virginia law requires the injured claimant (through their attorney usually) serves a copy of the suit on the UIM carrier in addition to the negligent driver, who is the named defendant being sued in court. . If your own insurance company is providing the uninsured motorist coverage to the negligent driver, your company, pays for the lawyer who represents the negligent driver and acts in the name of that person up to the amount of the coverage limit.
From then on, the UM carrier will, in practice, be the defendant's representative in the lawsuit, with the same interests as the at-fault motorist. If they can prove that the driver was not at fault, or that your injuries are not that serious, they will do so to reduce their UM liability. 
Personal injury cases that involve UIM insurance are often complex. Fortunately, the car accident lawyers at Shapiro, Washburn & Sharp have decades of experience in handling litigation with UM carriers. We work hard to ensure our clients receive maximum compensation. To schedule your free consultation, fill out our online contact form or give us a call at (833) 997-1774.
Fighting for Personal Injury Victims for More Than 30 Years  
If you were recently injured in a motor vehicle accident, the Virginia personal injury lawyers at Shapiro, Washburn & Sharp can explain your legal options based on your Virginia car insurance policy, and identify all potential sources of recovery, including UM coverage. 
Related Content