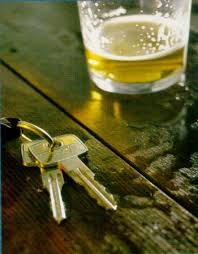 Making the decision to drive under the influence is inexcusable. Making the decision to drive under the influence with minor children in the vehicle is reprehensible.
This is exactly what happened on August 31, according to WAVY.com. A man made the life-altering decision to drive his truck on a North Carolina road while under the influence of alcohol. He also decided to take his two sons with him.
North Carolina Department of Public Safety reported that the truck crashed on Route 218 near Edenton. The truck was speeding when the driver apparently lost control and the truck rolled over. The man's 9-year-old son was ejected from the vehicle and died at the scene. His 14-year-old son survived the crash and has since been released from the hospital.
Officials have charged the father with DWI and confirmed that other charges are pending. If the evidence shows this man did in fact drive drunk and cause the accident that took the life of one of his children, I hope he is prosecuted to the fullest extent of the law.
Despite increased public awareness of the dangers of drunk driving, 29.1 million people admitted to driving under the influence in 2012 alone. Drunk driving crashes killed more than 10,000 people that year. A National Highway Traffic Safety Administration (NHTSA) query found that 226 children were killed in alcohol-related car accidents in 2011and over half of them were riding with the impaired driver.
These statistics show beyond any doubt that our country has a problem with alcohol use and abuse. There is no excuse for driving impaired, whether alone or with others. North Carolina has some of the harshest punishments for drunk drivers, but criminal liability is only half the equation.
No amount of money can bring back a victim who was killed in a drunk driving accident, but our firm believes that  compensation that takes into account not only burial expenses but also the lifetime potential of a victim can help loved ones find a way to move forward. If the drunk driver's actions were willful or malicious, punitive damages may provide additional relief for a victim's survivors.
AM