When a defective or dangerous design or part is discovered in a vehicle, the manufacturer of the vehicle will issue recall notices to all owners of record, informing them of the issue and what steps they should take to get the vehicle repaired.  Last year was a record year for vehicle recalls in this country. There were 927 recalls issued that affected more than 53 million vehicles. Compare that to 2011 when the record was under 14 million vehicles recalled.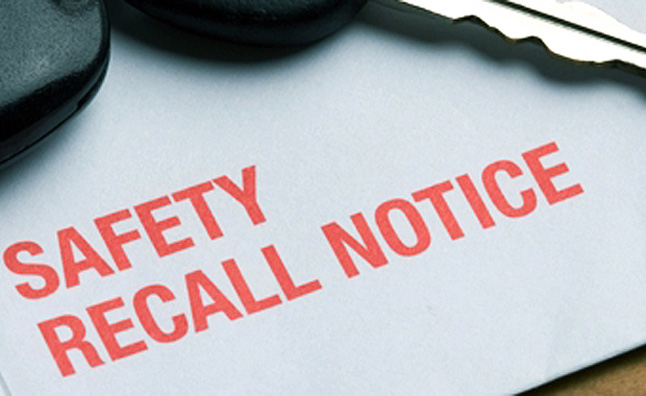 Despite the dangers of failing to get a recalled vehicle repaired, approximately 35 percent of vehicles on the road today are unrepaired. Here in Virginia, Carfax statistics show that more than 1.5 million vehicles that are driving on the state's roads are under recall and unrepaired.
To emphasize just how prevalent – and dangerous – this problem is, a local news station took a walk through a parking lot on the Midlothian Turnpike to see how many vehicles parked there had outstanding recalls. Carfax has created the MyCarFax app as a way for potential car buyers and owners to check to see if a vehicle has open recall notices.
The news crews found multiple vehicles that had open recalls, including some which had multiple unrepaired issues. Several of the vehicles in the lot still had Taketa airbags which hadn't been repaired, an issue that's proven to be fatal to many vehicle occupants.
RELATED CONTENT
RELATED CONTENT
Our Virginia defective product attorneys know that not only do these unrepaired vehicles pose serious safety threats to the drivers and any passengers they have, the owners of the vehicles are also putting everyone on the road around then in danger – other vehicle occupants, pedestrians, cyclists – because the defect could very well cause a serious crash.
A vehicle owner who fails to get a recalled vehicle repaired could be found negligent if that vehicle is involved in a crash that is connected to that defect. The at-fault driver could be liable for financial damages for any injuries victims sustained in the crash, such as medical expenses and loss of income. A Virginia Beach auto accident attorney can explain all the damages a victim may be entitled to.
Contact a Va. Injury Attorney
If you have been injured in a crash caused by the negligence or recklessness of another driver, contact as seasoned Virginia car accident attorney. Our legal team has successfully represented many accident victims in obtaining the financial compensation they deserved. We are happy to meet and discuss the circumstances of your case and how we may be able to help.