A frightening event for students as the school bus they were riding in was involved in a multi-vehicle accident Friday afternoon. The accident occurred at the intersection of Providence Road and Homestead Drive in Virginia Beach.
According to law enforcement reports, there were three other vehicles involved in the crash, all SUVs. The eight students on the bus at the time of the crash were coming from Green Run Collegiate High School. No other details have been released regarding the crash as police continue to investigate. 
Last year, there were almost 600 school bus accidents which took place in the state of Virginia. There were 338 students injured in those crashes and 60 drivers.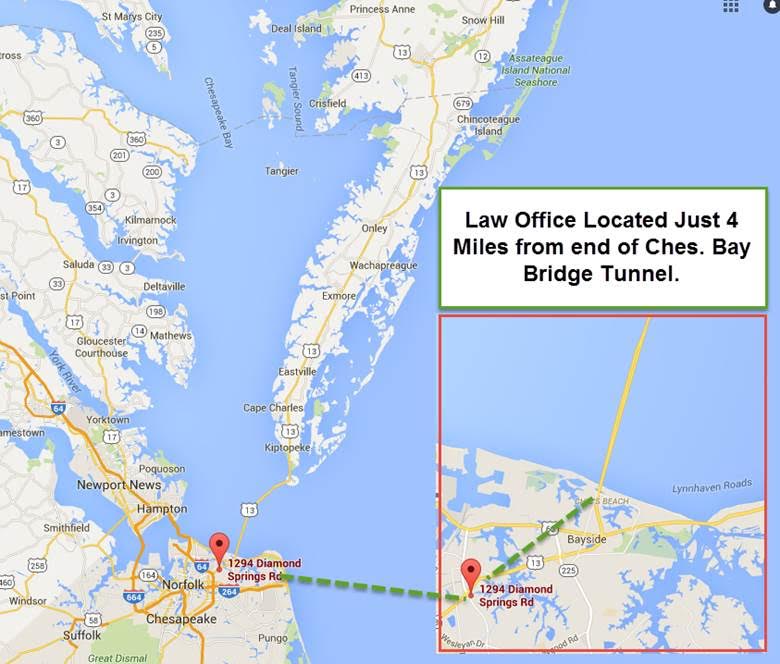 One of the most common causes of school bus accidents last year was a driver taking an improper turn. This was the cause in 45 percent of the accidents.
This was followed by failure to yield, at 39 percent, and following too close at 36 percent. Improper backing was listed as the cause in 27 percent of last year's school bus crashes.
Other causes include improper lane change, improper passing, illegal parking, trying to avoid another vehicle, disobeying traffic signals, and speeding. One bright point in last year's statistics is that alcohol or drug played no part in any of the crashes. None of the drivers were impaired.
There were also no vehicle defects in any of the accidents, and when the majority of them occurred, there were no adverse weather conditions going on.
Typically, at the beginning of the school year, there are a lot of PSAs reminding drivers to watch out for school buses, but it is important for drivers to be alert to school buses and school children during the entire school year in order to decrease the risk of school bus accidents.
Too often, however, it is the school bus driver who is the one deemed legally responsible for the accident. Our Virginia Beach personal injury attorneys have represented many school bus accident victims and their families, including one in which a high school star athlete was injured when his vehicle was rear-ended by a school bus, whose driver failed to yield. The victim suffered a severe shoulder injury, which led to months of painful rehabilitation, as well as the loss of any potential college scholarship.    
If your child has been injured in a school bus accident, contact a Virginia Beach school bus accident attorney today to find out what legal recourse you may have for your child's pain and loss.