You are probably here because you or a loved one was seriously hurt in a boat accident in Virginia. This page is meant to be a resource for you and was developed by experienced Virginia Beach boat accident injury lawyers.
Frequently Asked Questions
Why Choose Shapiro, Washburn & Sharp For Your Virgina Beach Boat Accident Lawyer?
At Shapiro, Washburn & Sharp, we handle only personal injury law cases, which means we have seen nearly every type of injury and dealt with every type of case in this area.
We handle each case with a client-centered approach, which means we take the time to listen to the goals and needs of every boat accident victim who comes through our door.
Our Virginia Beach injury attorneys have been the injury law leaders in terms of multimillion-dollar verdicts and settlements since 1985.
Why Are Boat Accidents Common in Virginia Beach?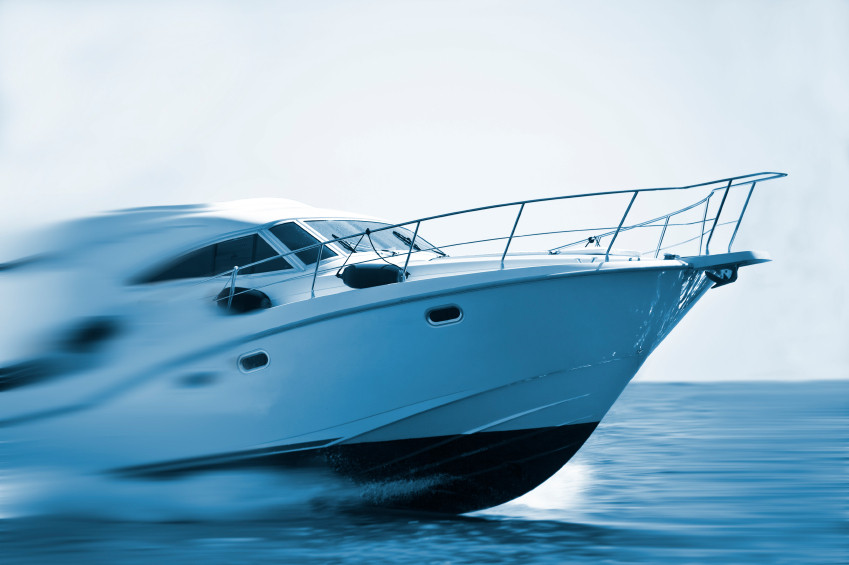 With so many people in the Tidewater region utilizing the waters, the situation can become dangerous because many recreational boat operators have little training and there are many people who only enjoy the waters on the weekends, so they are not adept with all of the Coast Guard rules and regulations that come with recreational boating activities.
To make matters worse, it is quite common for alcohol to be consumed while boating. In Hampton Roads, drunk boating (like DUI driving) and collisions between boats or boats and jet skis contribute greatly to the number of boating accidents that occur in Virginia each year. Speak to a Virginia Beach accident attorney to learn more.
What Are Some Popular Boating Locations In Virginia Beach?
Here are some marinas where boats routinely dock and where fishermen routinely get bait and tackle:
Virginia Beach: Rudee Inlet, Lynnhaven Inlet
Norfolk: Waterside Marina, Nauticus Marina, Little Creek Marinas
Portsmouth: Ocean Marine Yacht Center, Tidewater Yacht Marina, Portsmouth Boating Center, Scotts Creek Marina
Hampton: Hampton Public Piers, Customs House Marina, Bluewater Yachting Center, Sunset Yachting Center and Dry Storage, Salt Ponds Marina Resort
Some Virginia boat accidents occur due to defects or mechanical errors on the vessel itself. This is why it is important to know who manufactured your boat. Here is a list of some popular boat manufacturers:
Baja, Bayliner, Boston Whaler, Chaparral, Grady-White, Malibu, Mastercraft, Ranger, Sea Ray, Wellcraft, and Yamaha.
Why Are Boating Accidents So Dangerous?
The boat accident attorneys at our firm understand how serious boating accidents can be and the injuries that might be suffered by innocent victims. Unlike a car accident, where help from an ambulance and police can take a few minutes, a boat accident can leave an injured victim stranded in the open water for much longer periods of time making the injury even worse. We have seen instances of people suffering brain injuries, paralysis, and/or multiple broken bones in serious boat accidents. And that's if the victim was fortunate enough to avoid drowning. In some instances, death may even occur, and you should contact a wrongful death lawyer in Virginia Beach. 
What Are The Most Common Causes of Boating Accidents
According to data available from the US Coast Guard, we can see that there were 767 fatalities and almost 3,200 injuries as a result of reportable boating accidents across the country during the latest reporting year. Additionally, there was approximately $63 million of property damage that occurred as a result of boating accidents.
In Virginia, the Coast Guard reported 102 total accidents that resulted in 18 deaths. However, the Coast Guard does not get a report of every single boating accident, and this data only shows us a partial picture of the reality. There are many other boating accidents that only get reported to local agencies, including those involving larger watercraft as well as incidents involving smaller personal watercraft like jet skis.
What Is Considered A Personal Watercraft Accident?
When most people think of accidents occurring on the water, they think of full-sized boats. Even though boats do lead to a significant number of injuries and fatalities each year, these vessels do not represent all injuries or fatalities on the water. There are a significant number of people in Virginia Beach who enjoy recreational water activities on personal watercraft.
There are various types of personal watercraft vehicles that operate in Virginia, some of the most common being what we regularly refer to as jet skis. These are commonly referred to as their trademark brand names, including Kawasaki (Jet Ski), Bombardier (Sea-Doo), Yamaha (WaveRunner), and Honda (AquaTrax).
Can You Afford A Boating Accident Attorney In Virginia Beach?
It can seem nearly impossible to afford an attorney if you have sustained a boat accident injury caused by the negligence of someone else. However, the attorneys at Shapiro, Washburn & Sharp take these claims on a contingency fee basis. This means that our clients will not have to worry about paying any legal fees until after we successfully recover the compensation they are entitled to. If we do not win, our clients do not pay. Additionally, clients will not have to worry about paying any upfront or out-of-pocket costs while their case is ongoing.
Boat Accident Lawyers Based in Virginia Beach and Proud to Serve Tidewater
All of the attorneys at Shapiro, Appleton, Washburn, & Sharp are licensed to practice law in the Commonwealth of Virginia. The firm's central office is based in Virginia Beach. We also have satellite offices in the following Tidewater cities:
Why You Should Consider Hiring a Boat Accident Injury Law Firm
Uncovering who is liable for your boat accident injury requires an investigation that is carried out by skilled and experienced investigators. Our has experience in putting together the details after an accident has occurred. We are here to help you pursue the compensation you deserve after a Virginia boating accident.
When a Virginia boating accident occurs, numerous agencies could get involved in the investigation, including: City Police, Coast Guard, County Policy, Game and Fisheries, Medical Examiner, and Virginia State Police.
This is why you want to hire the best Virginia boat accident injury lawyer who understands how to sort through the web of various laws and work with these investigative bodies to get the pertinent information for your boat wreck injury claim.
Call a Virginia Beach Boating Accident Attorney Today
If you or somebody you care about has sustained a boat accident injury in Virginia Beach, you need to reach out to an attorney as soon as possible. If the careless or negligent actions of someone else caused your injuries, the team at Shapiro, Washburn & Sharp is ready to step in and help you through this. We have the resources necessary to fully investigate these claims, and we want to make sure that you recover full compensation for your losses. When you need a Virginia Beach boating accident attorney, you can contact us for a free consultation by filling out the contact form below or calling us at (833) 997-1774.