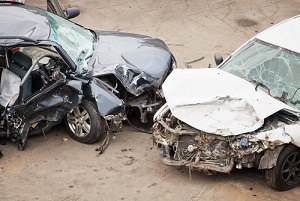 Thousands of car accidents occur in North Carolina (NC) every year, including in Elizabeth City. Wrecks take place on Route 17 (aka South Hughes Blvd), Halstead Blvd, West Elizabeth Street, and many other roads in the city. 
It's no fun to think about, but just imagine having your life turned upside down in the blink of an eye. One moment, you and your loved one are enjoying a car ride, and the next moment, you and your loved one are seriously injured facing weeks, or months, of recovery.
Many questions may rush through your mind – What do you do next? Who should you call? How can justice be pursued? These are very common questions and this all needs to be figured out as you try to keep your head above water with medical bills and physical therapy visits.
The last thing you probably want to do is haggle with an insurance company. That's why you should speak to an Elizabeth City car accident lawyer. We can take that burden off your shoulders and pursue justice on your behalf. 
Benefits of Hiring an Elizabeth City Car Accident Lawyer
Hiring one of our Elizabeth City car accident lawyers will allow you to focus on important issues like getting back to 100 percent, or at least as close to 100 percent as possible. Let us deal with the at-fault driver's insurance company. During this process we will aggressively pursue compensation for medical bills, lost wages, and pain and suffering. If it turns out the at-fault driver was drunk or was distracted talking or texting on their phone, we can also considering pursuing punitive damages. This is additional compensation made available in order to punish and make an example of the at-fault driver's actions.
Don't go through this alone. You already have enough on your plate. Give us a call for a free consultation so we can talk about your legal options and what can be done to get justice for your lost loved one.