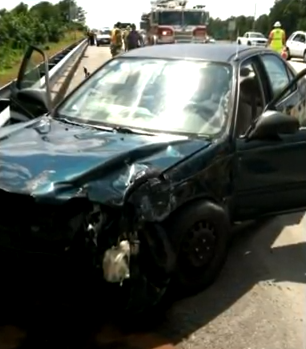 Every year, there are thousands of serious car crashes in Virginia resulting in people suffering serious, debilitating injuries. Many of these wrecks occurred on busy highways in and around the Hampton Roads region including Interstate 64 (I-64), I-264, I-664, the Midtown Tunnel, and the Hampton Roads Bridge Tunnel.
If you were hurt in a car accident that was caused by the carelessness of another driver in Hampton Roads, you have probably got a full plate of paper work and questions that need to be answered. For example:
What exactly caused the accident?
How much time am I going to miss from work?
Will my health insurance cover all of my medical bills?
For someone just trying to get by day to day, these questions can be overwhelming, especially when you're trying to recuperate from an injury like whiplash, a torn muscle, broken ribs, or even a traumatic brain injury.
This is why you should consult with an injury lawyer in the Hampton Roads region, sometimes referred to as "the 757." A lawyer who has knowledge of the court systems in Virginia Beach, Norfolk, Newport News, Chesapeake, Portsmouth,  Hampton, and Suffolk is vital in order for you to have success in securing compensation in a personal injury claim.
There are plenty of lawyers out there, but not many have decades of real litigation experience. Once again, you should not discount the importance of hiring a lawyer who has actually taken a case all the way to trial and gotten results. Our firm has over 100 years combined legal experience and can confidently say we have handled cases throughout the Hampton Roads area. In fact, our primary office is located in Virginia Beach.  Take a moment to read our free consumer guide about what you need to do if you have suffered an injury in a car crash in Virginia and check out our frequently asked questions about the car wreck injury claims process. Once you've had a chance to gather additional information, give our firm a call for a free, no-hassle consultation. We'll analyze your accident and help determine if taking legal action is the best course to get the compensation you deserve for your injury.