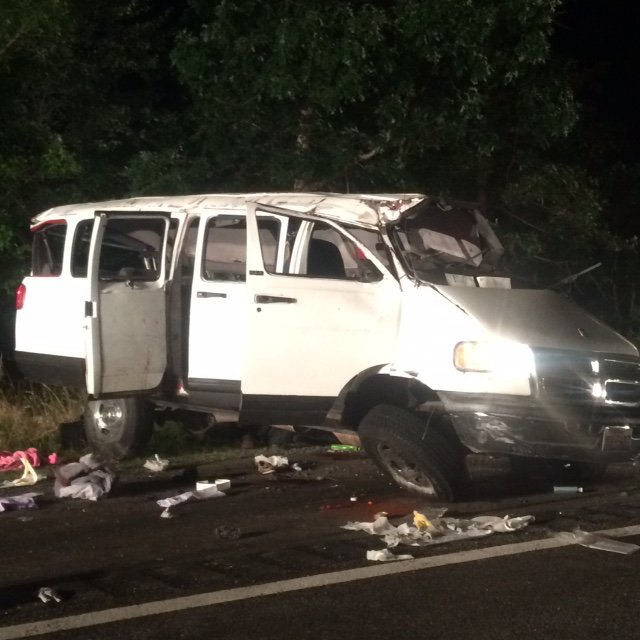 A car accident client can do five pretty simple things to help me to get them the most money in compensation from the insurance company for the driver who caused their property damage and injuries. The following list of what to do immediately or shortly after a wreck in which you or a family member got injured applies whether you were hit by a drunk, distracted, reckless or negligent driver in Portsmouth, Chesapeake, Norfolk, Hampton, Virginia Beach or Newport News, VA.
1. Take pictures of your vehicle and, if possible, the vehicle that hit you before the cars are fixed or junked.
Insurance companies like GEICO, Allstate and Liberty Mutual will make a big deal about not having to pay a property or claim if your car shows little visible damage. Worse, claims adjustors and corporate attorneys will also argue that if your car wasn't smashed up, then you could not have been injured. While no reasonable doctor would agree that was true, insurers have had great success in limiting their payouts by making this baseless argument. So when a traffic accident does result in significant visible property damage, it is important for you to document that as soon as possible. Even accident scene and car damage photos snapped with your camera phone can help your lawyer show that your accident was not a low- or no-property damage crash.
2. Use your regular health insurance whenever possible.
If you are lucky enough to have health insurance through your job or an individual policy, it is almost always better use that insurance to cover as many of your hospital emergency room bills, outpatient doctor bills, physical therapy bills, and diagnostic bills for MRIs, X-rays or CT scans as possible. That way, your medical treatment expenses will largely be taken care of while your case against the driver who cause your injuries is being handled. Normally in Virginia, your health insurance company is not entitled to be reimbursed out of the money you get from a personal injury case. There are some exceptions, but even if you had to pay your health plan back, reimbursement would not be required until you get a settlement or verdict in your personal injury case. Your Virginia personal injury attorney should be able to determine for you all of the paybacks, including whether the health insurance company is entitled to be reimbursed out of your recovery.
3. Get the names of any witnesses who ca confirm that the other driver was at fault and that you were free from fault for causing the accident.  
People who see your accident or stop to offer assistance may have given you their phone numbers. Get in touch with those folks as soon as possible and write down their full names, addresses and alternate (e.g., work, cell) phone numbers. A good Virginia personal injury attorney will follow up on these leads quickly, before anyone moves or changes numbers and while their memories of the collision and your injuries are fresh.
4. Remember admissions of fault at the scene.
Keep track of anything the driver who caused the wreck says or does while waiting for police and paramedics to arrive Any statements the person who ran into you makes directly to you or others, even the police, can be submitted at trial as a "party admissions." Statements by an at-fault driver that your lawyers can use to strengthen your case include admissions he or she was to blame, was not paying enough attention, was distracted or made a mistake behind the wheel. Likewise, aggravating circumstances such as evidence of intoxication and cell phone usage that could have led to the wreck are essential to take note of and inform your Virginia car accident attorney about.
5. Write notes about your damages.
Keep track of the harms and losses that result from your car accident and injuries. It is good to record the names of every doctor or health care provider you see, as well as each diagnosis, prescription and costs of treatment. Giving this information to your Virginia accident attorney helps the lawyer determine the amount of compensation you deserve. One of the easiest ways to keep your own accident-related health records is to jot a note on the back of each new doctor's or therapist's business card. Update each card after every follow-up appointment.
Also keep track of the time you miss from work so you can be paid back for all wages you lose while too hurt to do your job or while receiving treatment. Your sum should include every sick day you had to take because you got injured. This way, when your attorney goes to your employer to confirm the monetary value of your lost wages, you have your own notes to make sure that your company has properly credited you for all the time you had to miss.
Last, write down descriptions of how the injuries you suffered in the accident caused you to make short- or long-term changes in how you live your life, This includes hassles like wearing casts and having to use crutches or a wheelchair, as well as having to suspend or give up hobbies, sports or work activities. Be particularly sure to record any new difficulties with driving, sleeping or taking care of yourself (e.g., bathing, dressing, using household appliances). In your descriptions, make note of whether physical pain, emotional distress and/or disability caused you to change how you live and interact with family members, friends and co-workers.
Follow these tips and communicate all of the information you collect to your attorney so he or she can get the best possible recovery for you from the at-fault driver's insurance during settlement negotiations or, when necessary, a jury trial.
PA