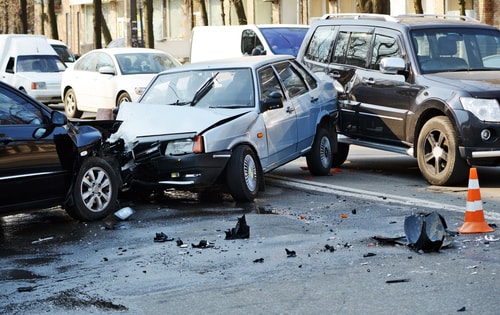 If you were seriously injured in an accident and are considering a personal injury claim, you should look for a law firm that understands how to present medical evidence. It is a critical factor in how a judge and/or jury decides the outcome of your case. It is also important prior to trial when you're in the mediation or settlement negotiation phase. If your lawyer is ready to present compelling medical evidence, the other side may be more inclined to settle rather than take their chances in court.
Evidence in a personal injury case can be put in one of two categories: real and illustrative.  "Real" evidence is evidence that relates specifically to your case. It's important since this evidence shows what actually happened to you in the accident. For example, if you were injured in a car wreck due to a broken steering column, the broken pieces of your steering column are "real" evidence.
RELATED CONTENT
On the other hand, illustrative evidence represents real evidence in some way. For example, your broken steering column itself is real evidence, but a photograph of the broken steering column is illustrative evidence. This type of evidence shows an important piece of your case, but is not that piece itself. Illustrative evidence can be a powerful way to establish your case.
While you look for a personal injury lawyer, ask them about how they approach both compiling and presenting both types of evidence. Our firm relies on numerous types of key medical evidence such as charts, graphs, illustrations, functional capacity exams (FCE) and summaries to win settlements and jury trials in personal injury cases. Having a wide range of medical evidence available to us helps tailor each case to our client's specific needs. We present evidence that will teach a mediator how the accident happened and how it injured you. We use summaries and charts to present key information. If a settlement is not possible, our carefully prepared summaries are ready for trial.
But the key to making medical evidence work most effectively for your case is having an experienced injury attorney who knows how to make the complex simple. Clearly laid out medical evidence can mean the difference between a juror deciding in favor or against your case. Our firm understands this and spend time breaking down difficult and complex information into simple key points so your case has the best chance of success.
To learn more about the importance of medical evidence, download our free consumer report today.