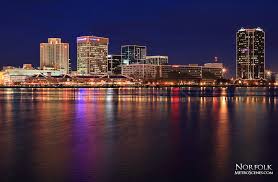 Close to 63,000 people were injured in car accidents last year in Virginia (VA) which breaks down to 173 injuries from car wrecks every day in the Commonwealth, according to the VA DMV.  If that wasn't bad enough, there were close to 124,000 truck accidents across the United States last year resulting in roughly 73,000 serious injuries.
If you or a loved one suffered a serious injury in a wreck, you may be overwhelmed with all of the paperwork and calls from the insurance company. All the while, you're trying to recuperate from the accident. This is when a Norfolk personal injury lawyer can help. We can take some of the load off your shoulders like haggling with the insurance company and pursuing compensation through a personal injury claim.
A Norfolk personal injury lawyer can also be extremely helpful if you were seriously injured due to a doctor's mistake or surgical error. Far too many people have vital organs inadvertently cut or improperly prescribed medications. These situations can become very complex and you should consult with a Norfolk injury lawyer to help guide you through the maze of filing a medical malpractice claim. For example, before you can even begin the litigation process, you need to obtain a "certificate of merit" from a doctor in the same field as the one who caused your injury. But do not fret; even though the medical malpractice litigation process can be long and difficult, our firm has handled numerous medical negligence cases and had successful results.
If you're worried about speaking to a Norfolk accident lawyer out of fear that you can't afford to hire an attorney, have no worries. Our law office handles cases on a "contingency fee" basis. This means that you do not have to pay any upfront fees and we put your compensation first. If you do not get compensated, neither do we.
If you'd like to learn more about how a Norfolk personal injury lawyer may be able to help, check out our and free consumer guides on important personal injury legal topics.