You may be surprised to learn that if you, or a family member, suffers an injury in a preventable accident, you may be able to file a personal injury claim with a homeowner's insurance policy to obtain financial restitution for your harms and losses. Many people do not realize that every homeowners' insurance policy protects the named insured person, and their relative residence from liability or negligence claims arising from their own accidental, but negligent, action.  Here are some scenarios where a homeowner's insurance policy could come into play:
Informal sporting events – Let's say you're in a pick‑up football game and, unfortunately, someone isn't paying attention and runs into you from off the field causing a fracture or injured body part.  If the action of the person was negligent, and they have a homeowners' insurance policy, it can supply coverage if you happen to be the injured party and if it's considered not a part of the pick‑up football game, or other sport.
Injuries on ski slopes or at ski resorts – Let's say you're skiing with your family when suddenly a snowboarder, traveling way too fast for the conditions, careens across the side of the mountain injuring several family members.  Even if it's a 19‑year‑old, if that snowboarder who was negligent resides with parents who have a homeowners' insurance policy, that's a covered event.
Injuries at restaurants and bars – Let's say a person with a homeowners' insurance policy gets too drunk and for some reason throws an object across a bar injuring a person, or imagine that person gets drunk and for some reason runs through the bar and tackles a friend injuring them, these are examples of covered events because they are caused by negligence.
Dog bite injury – Let's say you are outside enjoying a jog or walking to a friend's house when you are attacked by a dog. If you are able to identify the owner of the dog and they have homeowner's insurance, you could file an injury claim to obtain monetary damages.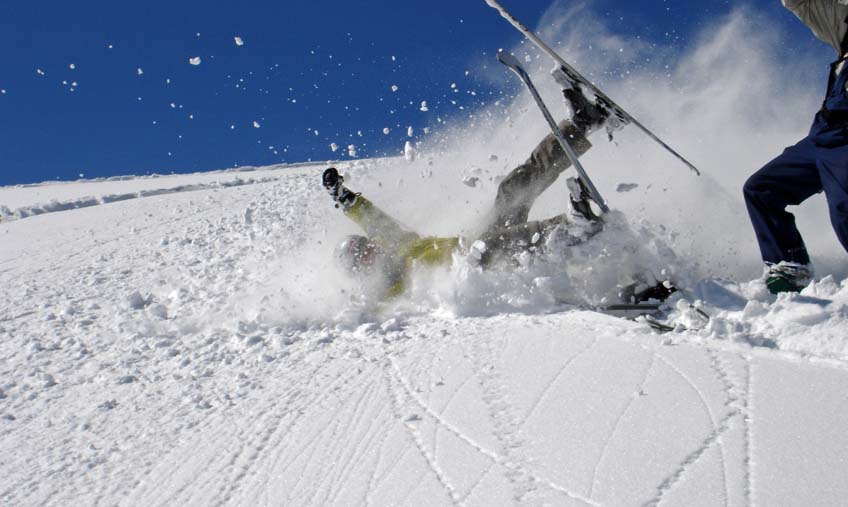 As you can see from these examples, homeowners' insurance can come into play in a variety of circumstances beyond an incident or accident within the home. In fact, homeowners' insurance policies travel with the homeowner or their resident relatives if they are negligent, although there are some excluded circumstances. 
RELATED CONTENT
·       State Farm Car Insurance Ads = Baloney
·       How Are Virginia Car Insurance Rates Set?
·       Your Car Accident Insurance Claim Was Denied. Now What?
Excluded circumstances would be an injury in a motor vehicle because car insurance takes over and homeowners' insurance does not apply.  Homeowners' insurance doesn't apply for on-the-job injuries that may involve workers' compensation.  Also, homeowners' policies don't cover absolutely intentional, or intended actions such as assault or battery.  There's a fine line, because a reckless action can be considered negligence, and that is different than an intended assault.
Contact an Experienced Personal Injury Lawyer in Norfolk Today
If you or a family member was seriously injured in an accident and have questions about whether homeowner's insurance may be implicated, take action now by contacting the lawyers at Shapiro & Appleton today. Here are five reasons you need to contact our law firm:​
The lawyers at Shapiro & Appleton possess decades of combined legal experience
The firm is recognized as a "Best Law Firm" by U.S. News & World Report (since '10) for personal injury litigation.
Our team of personal injury attorney have experience representing clients in a variety of accident scenarios and have successfully litigated claims involving homeowner's insurance policies.
A+ rating by the better business bureau.
The lawyers at the firm are recognized as "Super Lawyers" in Virginia (a distinction less than 5 percent of practicing attorneys attain).
RELATED CONTENT
·       Is there a legal difference between personal injury claims and personal injury lawsuits?
·       Statute of Limitation for Personal Injury & Medical Malpractice In VA & NC
·       Should a Victim Take a Personal Injury Settlement?