If you live in Virginia or North Carolina and carry fully auto insurance coverage, you have access to coverage for property damage and personal injuries even if the driver who crashes into you flees the scene and is never identified. Which should be a huge relief. In reality, hit-an-run victims often encounter significant hurdles to settling insurance claims.
The Essential Role of Uninsured Motorist Coverage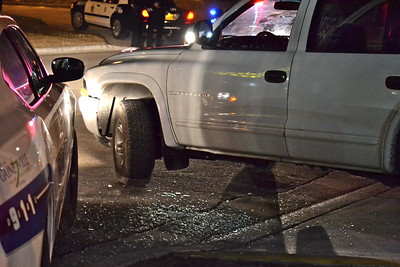 Both Virginia and North Carolina require licensed drivers to purchase uninsured motorist insurance. Usually shortened to UM, this coverage can be invoked in all unsolved hit-and-run cases. The claim goes directly to your own insurance company.
UM coverage limits are the same as your collision and liability limits. If, for instance, you purchase $50,000 in collision coverage and $100,000 in liability coverage just in case you cause a crash, you will have access to those same amounts if you fall victim to an unidentified hit-and-run driver.
LEARN MORE
Importantly, pedestrians and bike riders in Virginia and North Carolina can tap their UM coverage even though they were not in a car, truck or other vehicle when someone caused their injuries. But here is a first complication: North Carolina enforces a contact rule for hit-and-run victims in car or truck collisions. An insurance company might work very hard to "prove" that no contact occurred just so it can reject its own policyholder's UM claim.
Submitting a UM Claim Amounts to Suing Your Own Auto Insurance Provided
As soon as your insurer receives your UM claim, it assumes the role of defendant/respondent. It is, for all intents, just like you submitted your claim to the insurance company for the at-fault driver.
Your insurer will demand all the same kinds of evidence to substantiate your demands for the payment of medical bills, the replacement of lost wages and sufficient compensation for pain and suffering. You will need to submit the official police report on the crash investigation, medical records and financial information. You may need to back all that up with expert testimony. You may even need to take your own insurance company to court and let a jury decide what your claim is worth.
This is a big reason why it makes sense to speak to a personal injury attorney who has experience with advising and representing people who pursued UM claims. In addition to knowing how to access, organize and present all the evidence to substantiate your claim, a lawyer who knows the laws of Virginia or North Carolina will be able to counter the tactics your insurer employs to deny your UM claim.
One Last Thing About Uninsured Motorist Coverage
UM coverage differs from underinsured motorist (UIM) coverage. Uninsured motorist coverage can be invoked by a crash victim when the at-fault driver operated illegally without insurance or when the at-fault driver cannot be located and held to account.
UIM coverage, on the other hand, becomes available when the at-fault driver has very little liability coverage. For example, a crash victim who accumulates $200,000 in medical expenses and lost wages can tap their UIM coverage when the at-fault driver only carries $50,000 in liability insurance.
Insurers treat UIM claims the same way they treat UM claims. Which is to say, an insurer will thoroughly investigate—and possibly contest—an underinsured motorist claim.
EJL