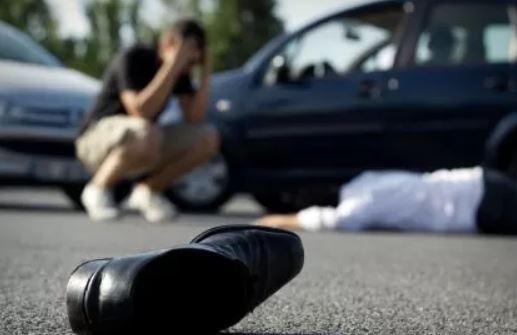 Last year, the COVID pandemic kept many people across the country home. Many businesses closed, while others had their employees work remotely from home. Students across the country stayed out of the classrooms and instead all learning was done online. One would think that with the significant drop of vehicles on the road, there would be a significant drop in pedestrian accidents, but that is not the case.
According to a new report from the Governors Highway Safety Association (GHSA), pedestrian fatality rates increased by 20 percent during the first six months of 2020. The report cites an increase in distracted driving, impaired driving, speeding, and other dangerous driving behavior, despite the pandemic.
Despite an almost 20 percent drop in miles traveled during the first six months of 2020, almost 3,000 victims were killed in pedestrian accidents during that time period.
Overall, the rate of pedestrian deaths has increased by almost 50 percent over the past ten years, accounting for just under 20 percent of all traffic fatalities, while other types of traffic fatalities increased by just 5 percent.
Safety Tips for Pedestrians
These reports highlight the concern that the number of pedestrian accidents will continue to increase due to the increase in the number of distracted drivers on the road using smartphones and engaged in other distracted driving behaviors. This is why pedestrians need to take extra precautions to avoid being struck by negligent drivers. Some of the following tips can help:
Always try to make eye contact with drivers. While it may feel uncomfortable, it guarantees the driver actually sees you.
Always watch for vehicles backing up, especially if you are walking in a parking lot.
Before crossing a street, always look both ways and then look again before you begin to cross.
Do not text, check social media, or engage in smartphone use while walking. Distracted walking been shown to be just as dangerous as distracted driving and is responsible for serious injuries and even deaths of pedestrians who were too focused on their phones and not where they were going.
Do not use headphones while you are walking. The sound of what you are listening to could cause you to fail to hear the sound of an approaching vehicle.
Don't expect vehicles to stop for you just because you are at a crosswalk and have the right of way. Not only are there drivers who ignore pedestrian right of way laws, but there is also the risk that the driver just doesn't see you.
Use sidewalks whenever they are available and always use crosswalks.
Walk in groups whenever possible. The more people there are walking together, the easier it is for a driver to notice there are pedestrians on the road.
Contact a Virginia Personal Injury Attorney
If you or a loved one has been injured in a pedestrian accident, you have may be able to pursue financial compensation that will address your medical bills, lost income, and pain and suffering, and more.
The Virginia pedestrian accident attorneys at Shapiro, Washburn & Sharp have been advocating for victims and their families for almost 40 years, using all available resources to successfully obtain the best possible outcome under the circumstances of the case. Our attorneys have built solid reputations as skilled negotiators who will not hesitate to pursue litigation if the insurance company fails to negotiate in good faith.
RELATED CONTENT