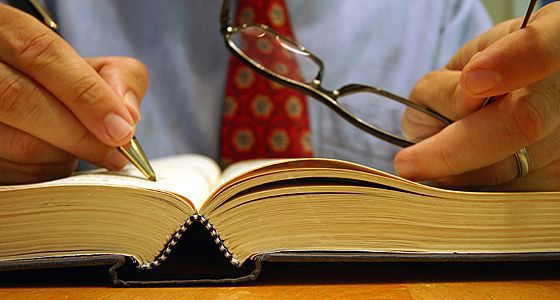 If you suffered a serious injury in an accident and are looking for the best Virginia beach personal injury lawyer to handle your case, the process can be intimidating and frustrating. There are so many lawyers who boast about "mega verdicts and settlements" but fail to provide much detail when you delve into their record. That is why I wrote this article. It provides six essential steps you should take when determining which Virginia injury attorney to hire to represent you as you pursue your injury claim against the person or company that caused your accident.
1. Review the case results section of the personal injury lawyer's website.
The state bar association and other agencies that regulate lawyers and law firms heavily scrutinize and oversee the verdicts and settlements posted to attorneys' websites. So take comfort in knowing that a web page of case results should contain only legitimate verdicts and settlements that reflect an attorney's ability to get results when handling a claim. You should also look for cases that sound similar to your potential claim. Though no case is exactly the same, it can be helpful to see if a Virginia-based injury attorney has handled a case that involves similar factors. For example, if you were involved in an accident with a large commercial truck, reviewing the truck accident case results section would be a wise decision.
2. Your lawyer should be board-certified.
You wouldn't hire just anyone to do your taxes or perform surgery on you. The same principle applies to retaining a lawyer to handle your personal injury claim. Check to make sure an injury attorney you're thinking about hiring is certified. For example, all of the attorneys at our VA personal injury law firm are certified with the American Bar Association and also hold other special certifications.
3. Review unbiased lawyer rating sites.
Rating services like Martindale-Hubbell and Avvo allow you to see how previous clients and fellow attorneys rate the attorney you're looking at for your case. For example, Avvo calculates each lawyer's rating using the number of years the person has practiced law, the attorney's accomplishments, client feedback and other factors that indicate experience, skill and client service. Four of the attorneys at our Virginia injury law firm have a rating of 10.0/Superb from Avvo, which is the highest rating possible.
4. Search for the injury attorney on YouTube. 
Watching YouTube videos is a great way to get a sense of an attorney's presentation style and see if the lawyer is comfortable speaking on various legal topics. If a Virginia personal injury lawyer isn't even comfortable enough to appear competent, knowledgeable and professional in a video posted to YouTube, how comfortable would he or she be taking your case all the way to trial and arguing in front of a judge and jury? Take a look at our Virginia injury law firm's YouTube Channel to get an idea of what a VA attorney could speak about.
5. Do not pay to speak to a Virginia injury attorney.
If a Virginia personal injury lawyer is asking for money just to sit down and talk about your potential claim, you should look elsewhere. Your injury lawyer should be willing and able to speak with you to provide an initial consultation with no cost charged to you.
6. Make sure there is a guarantee of no fee if no recovery.
The vast majority of Virginia Beach personal injury attorneys work on a contingency fee basis. This means that the lawyer does not get paid unless he or she successfully reaches a settlement or wins a jury verdict in your favor. Your injury lawyer should make it clear that their firm operates on this "fee-free" basis.
PA
LEARN MORE