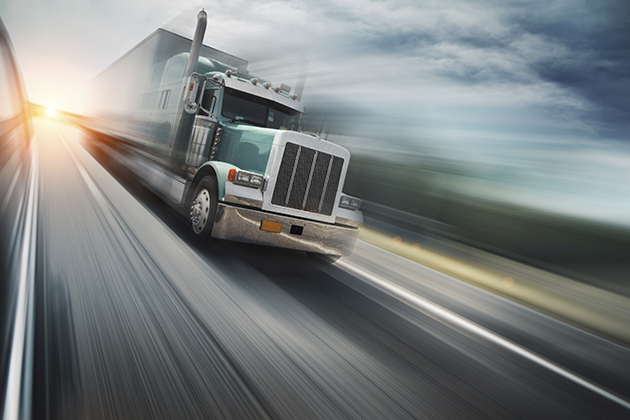 Recently, the Federal Motor Carrier Safety Administration (FMCSA) released a new, comprehensive study about commercial truck accidents and speed. It found that limiting tractor-trailers to 65 miles-per-hour by using an electronic speed control device reduced the number of trucking accidents by a shocking 50 percent. Not only does this study lend weight to the possible importance of requiring electronic speed limiters in large trucks, it also sheds lights on the huge problem of speeding trucks on our roads today.
Other recent studies have found that between 8 and 23 percent of all trucking accidents either involve a truck traveling over the posted speed limit or involve a trucker who was traveling too fast for current conditions—such as fog, snow, rain, and wind. Could your recent Virginia truck accident have been caused by speeding?
Because of their size and weight, speeding trucks can be more dangerous than other speeding vehicles. 
A speeding truck takes a longer time to slow down or stop. For example, a speeding truck may cause a rear-end accident if it cannot slow or stop for traffic.
A speeding truck is more difficult to maneuver. For example, a speeding truck may have difficulty negotiating a sharp curve or sudden turn.
A speeding truck is more likely to crash in poor weather conditions. Truckers who don't slow down on ice, in snow, or in wet conditions could have even more difficulty controlling their vehicle.
A speeding truck is less likely to avoid sudden road hazards or accidents. A significant number of truck accidents occur when speeding trucks can't avoid stopping traffic, road debris, or an accident that takes place ahead of them.
It is important to understand that a speeding truck does not need to drive 80 or 90 miles-per-hour to cause accidents or become a danger to others. As the recent truck accident study above found, even going a few miles above the posted speed limit for trucks may lead to crashes, collisions, injuries, and fatalities.
If you or a loved one has been harmed in a Virginia truck accident, it is imperative to know whether speeding—or traveling too fast for current conditions—was a factor in the crash. This information will help you better understand who was a t fault for the wreck and whether you should seek compensation for your injuries and losses.
RELATED CONTENT