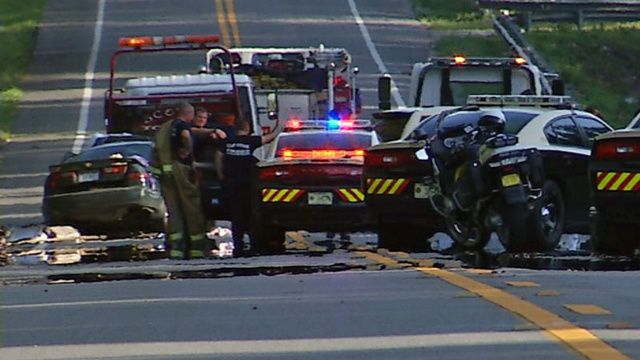 On a recent Friday, in Isle of Wight County vehicle wrecks took two lives in rural Isle of Wight County, Virginia (VA). As a life long resident of Hampton Roads, Virginia (VA) and being an active injury lawyer, I am very familiar with the two roads where these collisions occurred killing people on the highway, namely, U.S. Route 460 and VA Route 10. U.S. 460 has long been known as a dangerous road where many bad auto accidents have occurred over the years.
In one of these wrecks, a driver in a car made an illegal u turn and was hit at a t-bone angle by a tractor trailer. This driver was an older man from Ivor, Virginia (VA) who was taken to the emergency room at Sentara Norfolk General Hospital, but did not survive.
The other car accident involved a jeep that ran off the right side of a road and hit some stationary objects like signs and utility poles before overturning. The second driver killed in the county that day was from Yorktown, Virginia (VA) and passed away at Riverside Regional Medical Center in Newport News, Virginia (VA).
In the news, there are similar weekly tragedies on Virginia (VA) roadways. This is especially true in more country locations like Isle of Wight County. Some of these situations involve wrongful death where a person's life has been taken by the bad driving or reckless conduct of someone else. Sometimes it is the person's own fault and therefore under Virginia (VA) law there can be no recovery for their death. If you or your loved ones are involved in a serious wreck that results in a major injury or death, you should consider contacting an attorney to find out whether anything can be done. Obviously making an insurance claim will not bring back the person lost, but it may provide some compensation and comfort to the family members left behind. Personal injury and wrongful death law firms like ours do not charge any fee unless a recovery is made for the client. So, there is no harm in asking a question to see what the legal rights are of those who suffer the heartbreak of losing someone in a motor vehicle accident.