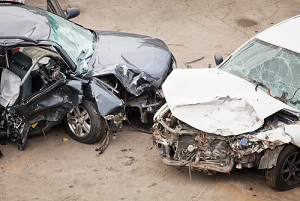 Virginia Beach is a busy city that becomes extremely congested during the spring and summer months with the influx of tourists and beach enthusiasts. Main roads like Virginia Beach Boulevard, Great Neck Road, Laskin Road, Pacific Avenue, etc. are utilized by people on bicycles and automobiles. This combination results in a serious risk of a bicyclist suffering a serious injuy if they get hit by a car, truck, or SUV.
So what should you do if you were hit by a car while riding your bike? That's what this article is for. Our team of Virginia Beach bike accident injury attorneys want to take you through the bike accident injury claims process.
RELATED CONTENT
Step One – Report the Accident to the Police
If you've been injured in a bike accident, the very first thing you should do is call the police. Do not just swap insurance information with the other party. Why? Because you want an official record of what happened and you want to make sure the other driver is cited if the collision was caused by their carelessness, intoxication, or other factors. 
When police arrive, make sure that they file a police report to document not only what happened, but also the extent of damage caused by the accident. Any damage to your bike, other property and to yourself needs to be included in the report to ensure things go smoothly later on in the injury claim process.
It's important to remember to speak up while the officer is there, assuming you are in a condition to do so. Unfortunately, bicyclists are often the victim of bias following an accident as many people assume that the biker is at fault for the crash. The reality is that bicyclists as a group tend to obey all traffic laws given the serious harm they can suffer if they fail to do so.
Step Two – Get Documentation
Though the police report will cover much of what has happened at the accident site, it's always better to have more information than not enough. If you are physically able to do so, it's a good idea to take pictures of the accident scene, including the location of the vehicle, the damage done to the bike and any injuries you suffered in the crash. Jotting down notes can also be a good idea, making sure to get the name and address of the other person involved in the accident, the names and contact information of any witnesses and any other details you think might be important.
Get Medical Attention
It's critical that you seek medical attention immediately after the accident. Getting your injuries recorded and treated right away is very important and can ensure the person responsible for the accident does not try to shift blame later on by claiming that your injuries occurred elsewhere.
Seek Help From a Virginia Beach Bicycle Accident Attorney
Once you've sought medical attention, you now need to turn your focus to securing an experienced Virginia Beach accident attorney who can help guide you through the formal claims process. The attorney will ask questions about the accident and your injuries. Based on this information, the personal injury lawyer will know how best to move forward, including possible negotiations with the other party's insurance company or filing a civil lawsuit seeking compensation for your injuries.