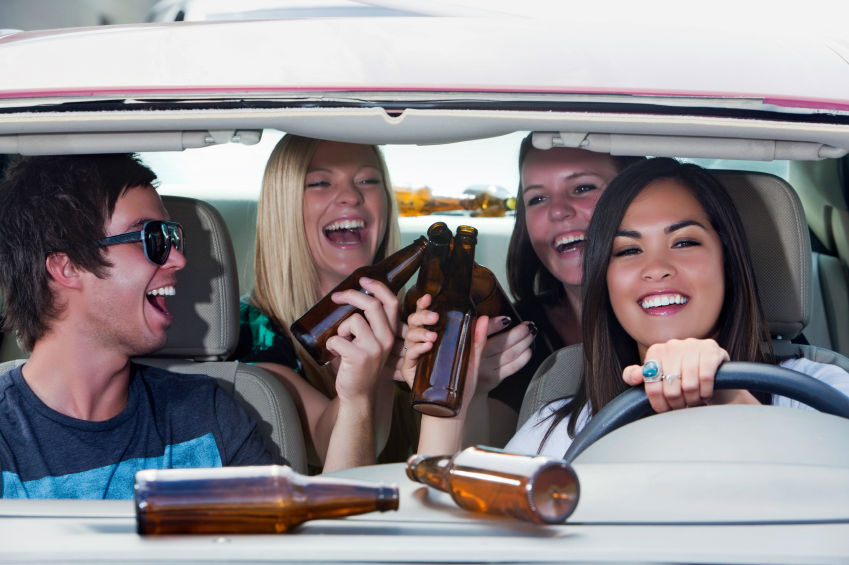 According to statistics from the Centers for Disease Control and Prevention (CDC), approximately 119,000 teenagers are treated for alcohol poisoning every year. Many parents believe their child would never drink alcohol, but multiple studies prove otherwise.
The CDC conducted the Youth Risk Behavior Survey and their results would likely shock those parents. Thirty percent of those high school students surveyed admitted they had drunk alcohol within the prior 30-day period. In fact, approximately 11 percent of all alcohol sold in the United States is consumed by teens between the ages of 12 and 20.
RELATED CONTENT
The CDC has determined that high school students drive drunk more than 2 million times each month. Teens who drink are also more likely to binge drink. Tragically, many of these underage drinkers choose to get behind the wheel of a vehicle and drinking and driving is becoming far too common among teens, especially male teens. Approximately 20 percent of all male drivers under the age of 20 who are killed in car crashes each year have traces of alcohol in their system.
In the CDC survey, almost 10 percent of high school students admitted to drinking and driving. Teen drinking leads to more than 4,000 teen deaths every year. Teens who are fortunate enough to survive the crash are often left with catastrophic and permanent injuries.
Not only does the teen put themselves at risk for injury or death when they choose to drive after drinking, but they also put the rest of us at risk, as well. So what recourse do victims of alcohol-related crashes with teen drivers have for their losses the injuries have caused?
File a Civil Claim
When an at-fault driver is drunk and the police arrive at the scene, that driver will likely be arrested for driving under the influence. Depending on the extent of damage and injury the crash caused, the driver may also face other charges, as well. A teen driver who drives drunk faces criminal penalties for their actions. The victim or victims of the crash can file a claim against the teen driver for financial compensation for damages they have suffered.
A Virginia car accident attorney can determine what damages a victim is entitled to, but generally, these damages include:
Past, present and future medical bills
Lost wages
Pain and suffering
Emotional anguish
Disfigurement and disability
Repair costs for any damage to their vehicles or other property
Victims of drunk driving accidents may also be entitled to additional compensation in the form of punitive damages.
It's important for victims of teen drunk driving accidents not wait until the criminal charges against the teen have been resolved before filing their claim. Your Virginia DUI accident attorney can help you prepare your case and advocate for you with the driver's insurance company or any other legal actions that may be necessary.
If you have been injured or have lost a family member in a drunk driving crash, contact a skilled Virginia Beach car accident attorney to find out what legal recourse you may have against the at-fault driver. Our Virginia injury law firm offers car accident victims a free car accident injury guide, as well as a free wrongful death guide for families who have lost a loved one in an accident.